Daily Standups For Remote Teams
Know what everyone's working on. Reach your goals faster.
Join the thousands of teams using Jell from amazing remote companies such as:
Say goodbye to extraneous meetings and micromanagement.
Jell offers one central place where team members can share daily plans, accomplishments, challenges and long-term goals.
Managers love how simple and easy it is to align teams. Employees love how much can be accomplished in so little time. And everyone's thrilled to remove 20+ meetings from the calendar each month.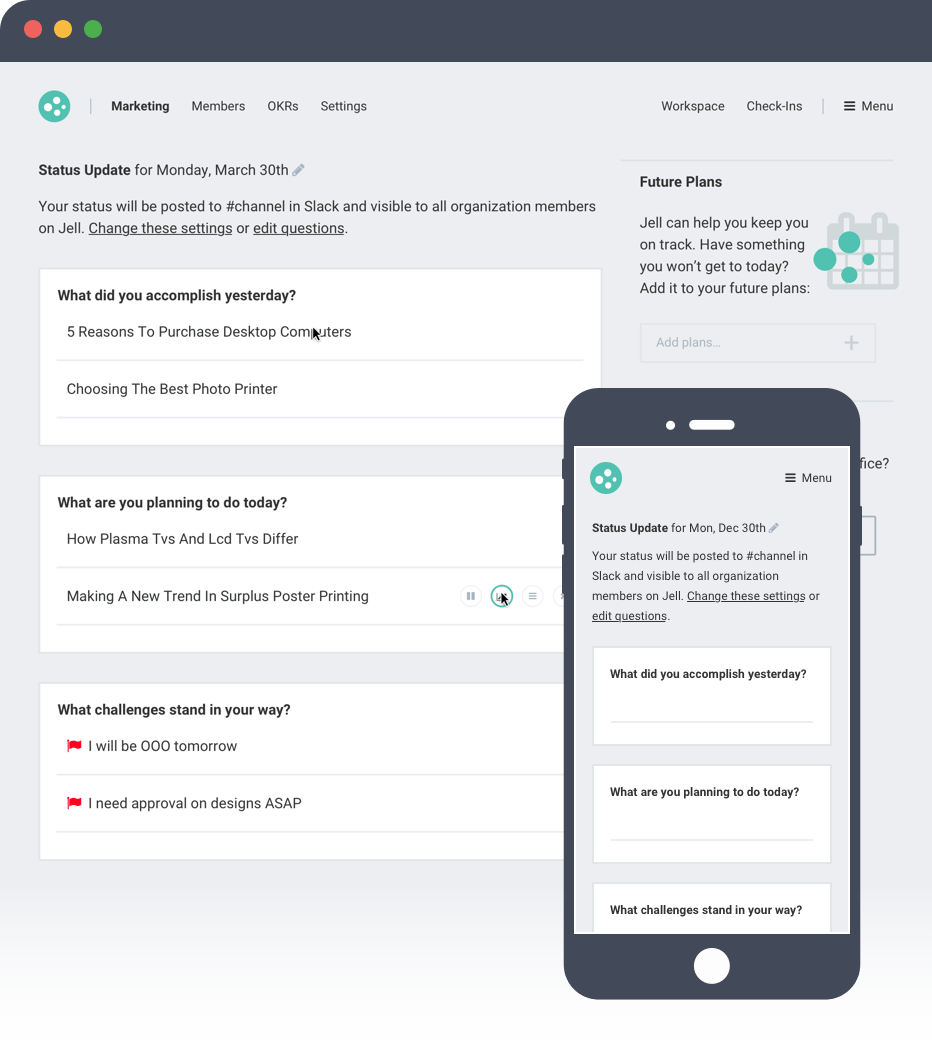 Ask your team standup questions asynchronously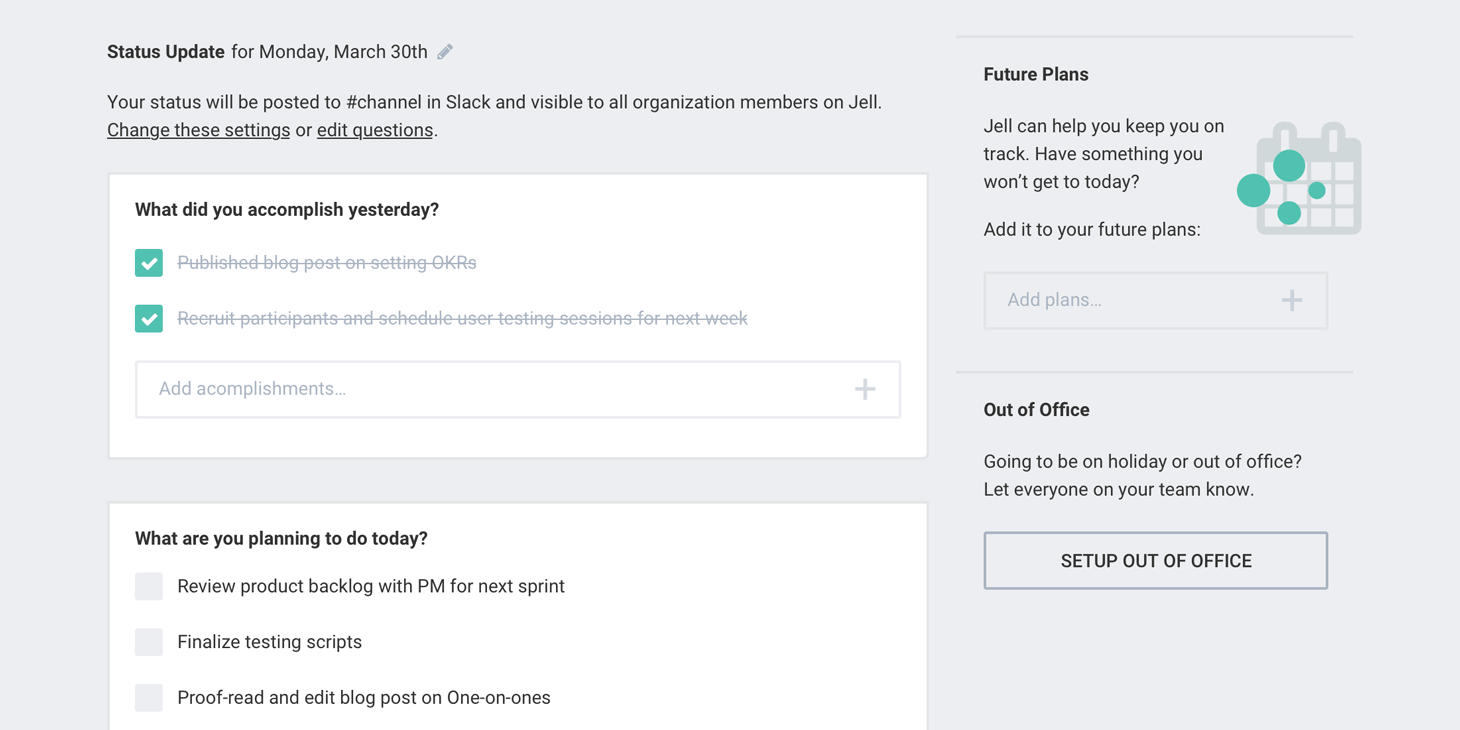 Employees Get Reminded At The Start Of The Day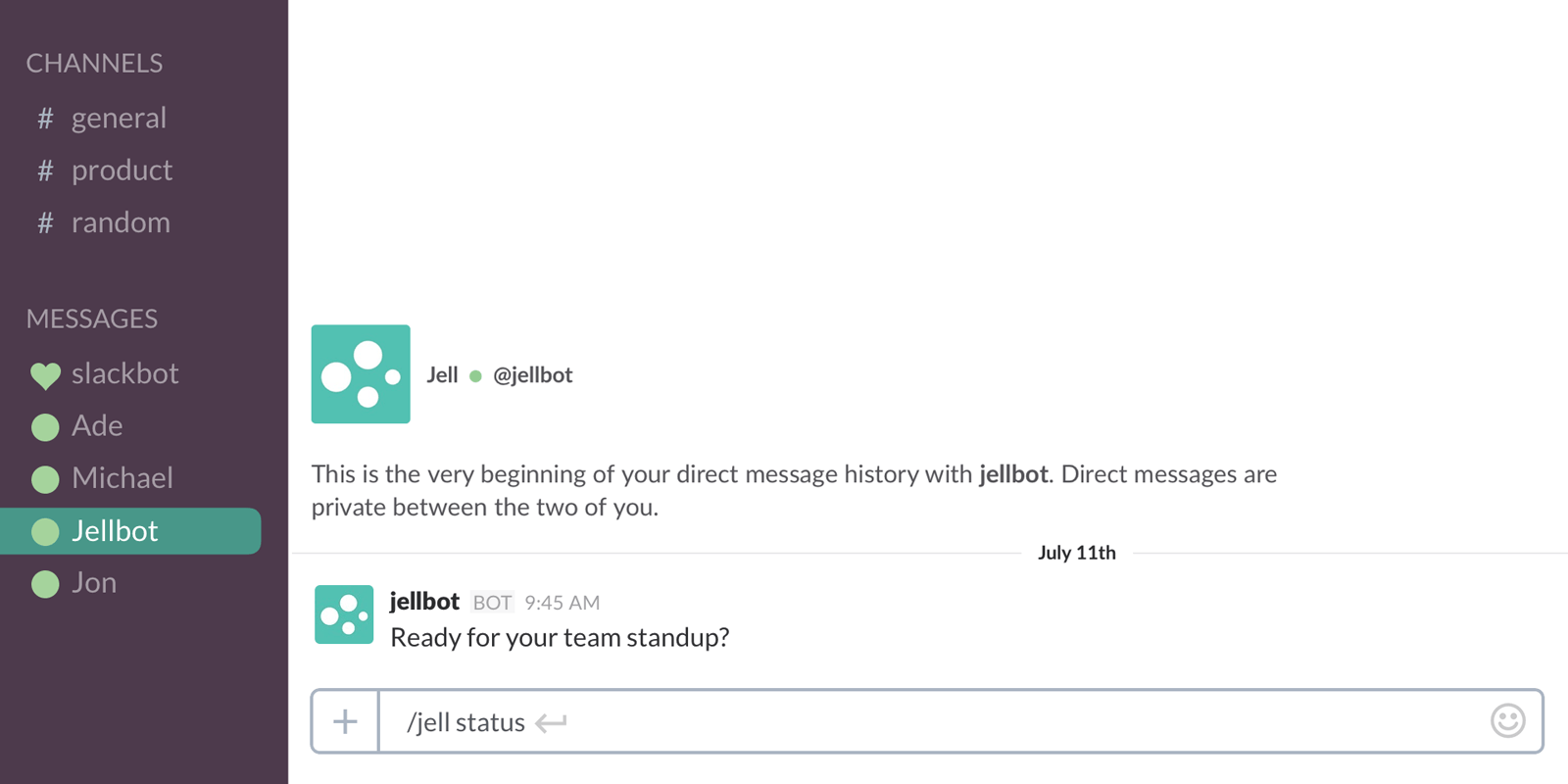 Standups Published In A Centralized Place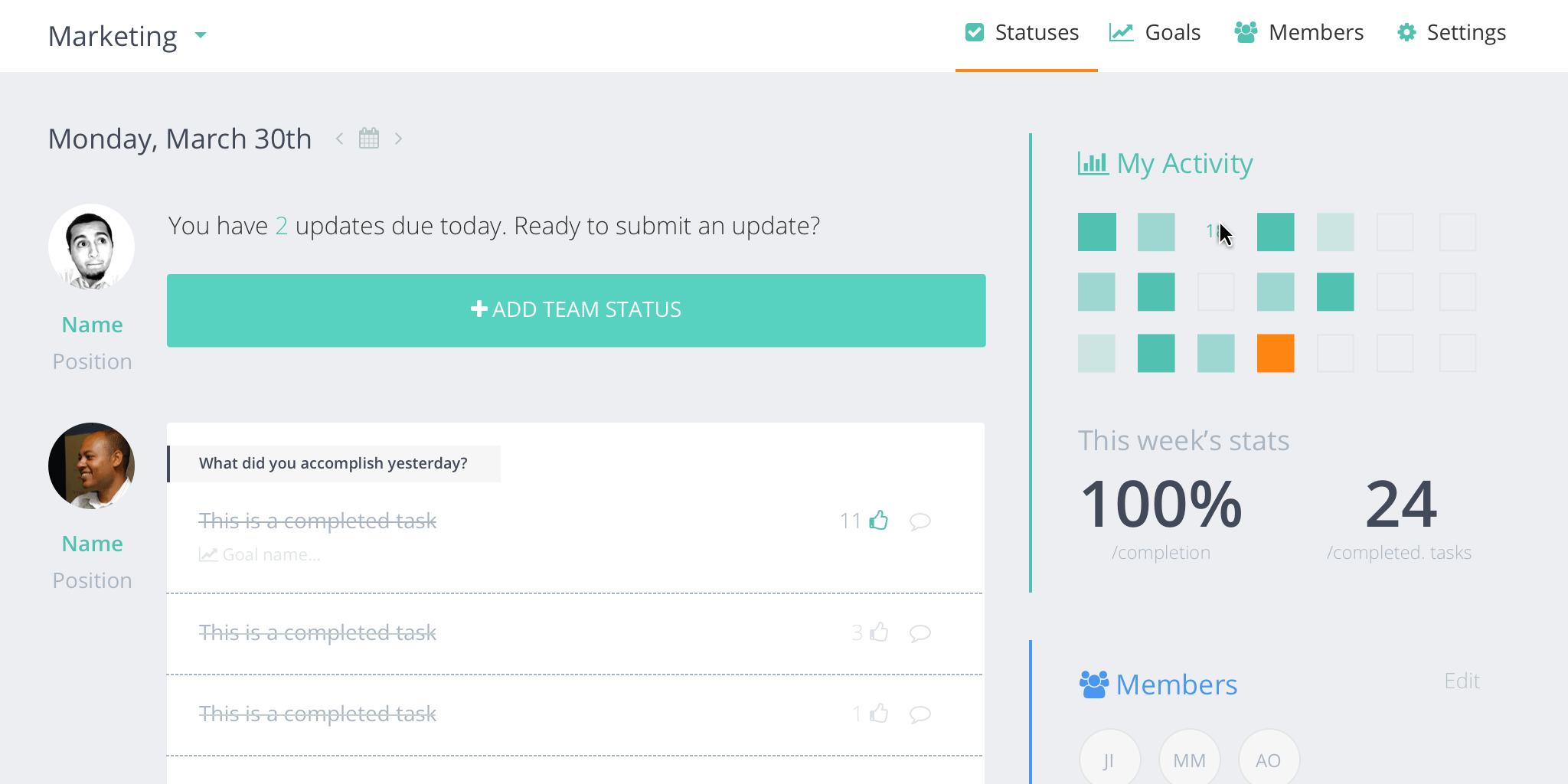 Become a Better Leader
Get weekly updates with proven, actionable tips to help you lead your team.