Standup Meetings For Slack,
Microsoft Teams, & Web
Automate your daily standup and check-in meetings.
Join the thousands of teams using Jell to be more productive:
Focus on What Matters with Jell
Management, Minus the Pain Points
Know what everyone's working on. Reach your goals faster.
Progress & Accountability
Find out how your team is doing on Sprints and quarterly goals.
Real-Time & Historic Views
See your team's current work, what got done last week/month/etc.
Identify & Remove Blockers
Blast through the roadblocks standing in the way of your work.
Multi-Department Visibility
Know what your teams are doing, without a million meetings.
Get Aligned with Daily Standup Meetings
Set Your Schedule
Use Jell out of the box for daily standups, or customize it to your team's schedule. Especially optimized for teams that work across multiple time zones or remote work environments. Choose any combination of days in a week or even a specific date each month. This purpose-built feature allows for full customization.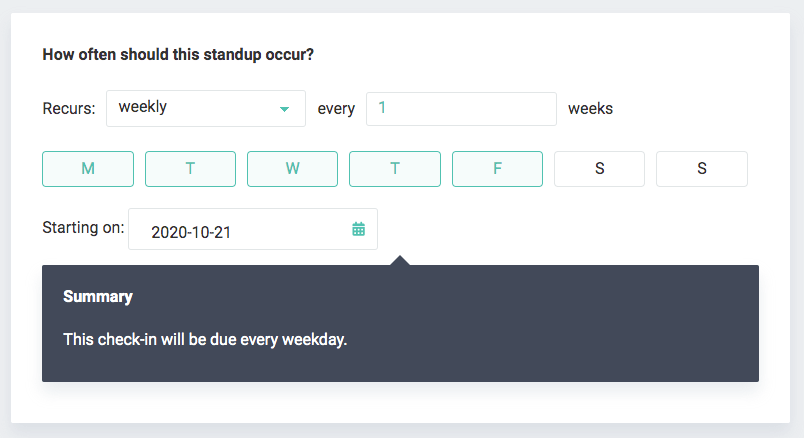 Configure Your Questions
Successful online standups ask the right questions, the right way. Jell lets you completely control the questions you ask your team and makes it easy for them to answer. Choose from Text, List, Multiple Choice, or Number style questions. The options are endless.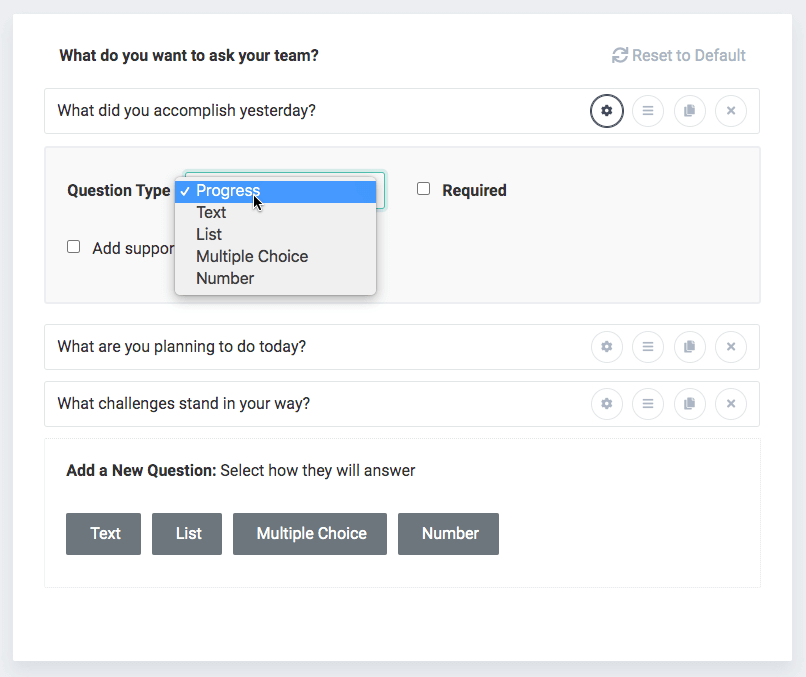 Get Your Team On Board
Adding your team to the platform is easy. Once they're using Jell, they'll receive timely reminders to participate in standups. With an aligned vision and visibility into projects, teams will benefit from open communication and complete projects faster than ever.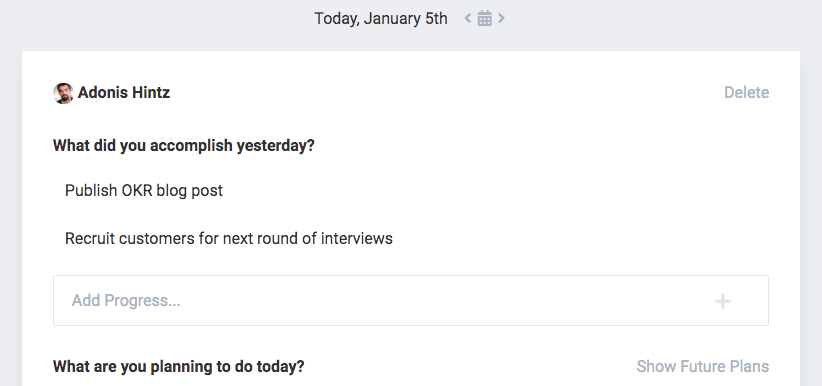 Become a Better Leader
Get weekly updates with proven, actionable tips to help you lead your team.