Benefits
Jell helps you understand what everyone's working on, making work better…
Easily get the information you need from the team
Build a culture of teamwork and transparency
Know everyone's aligned toward common goals
Help each team member be more successful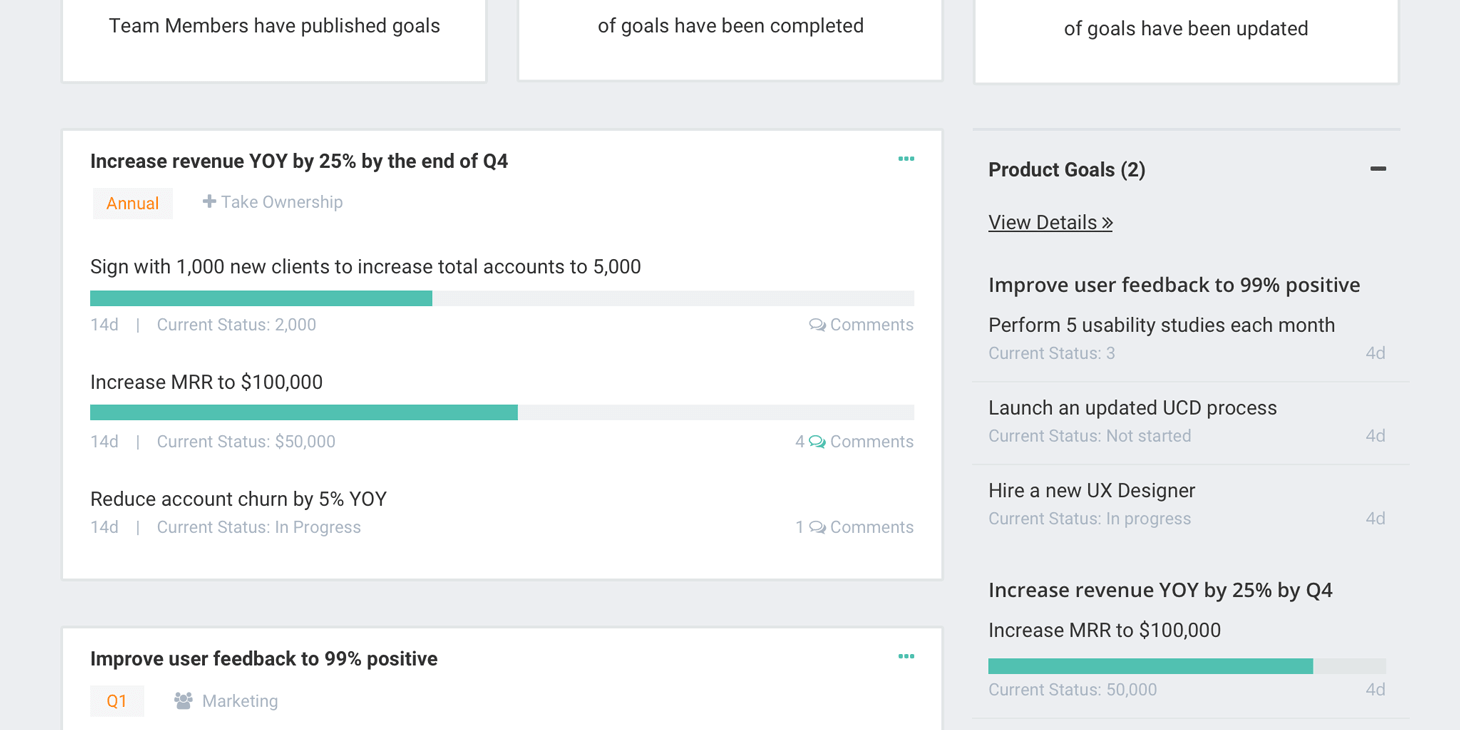 Always know what your teammates are working on
Get credit and feedback on your progress regularly
Improve your daily focus and productivity
Clear visibility of team and company goals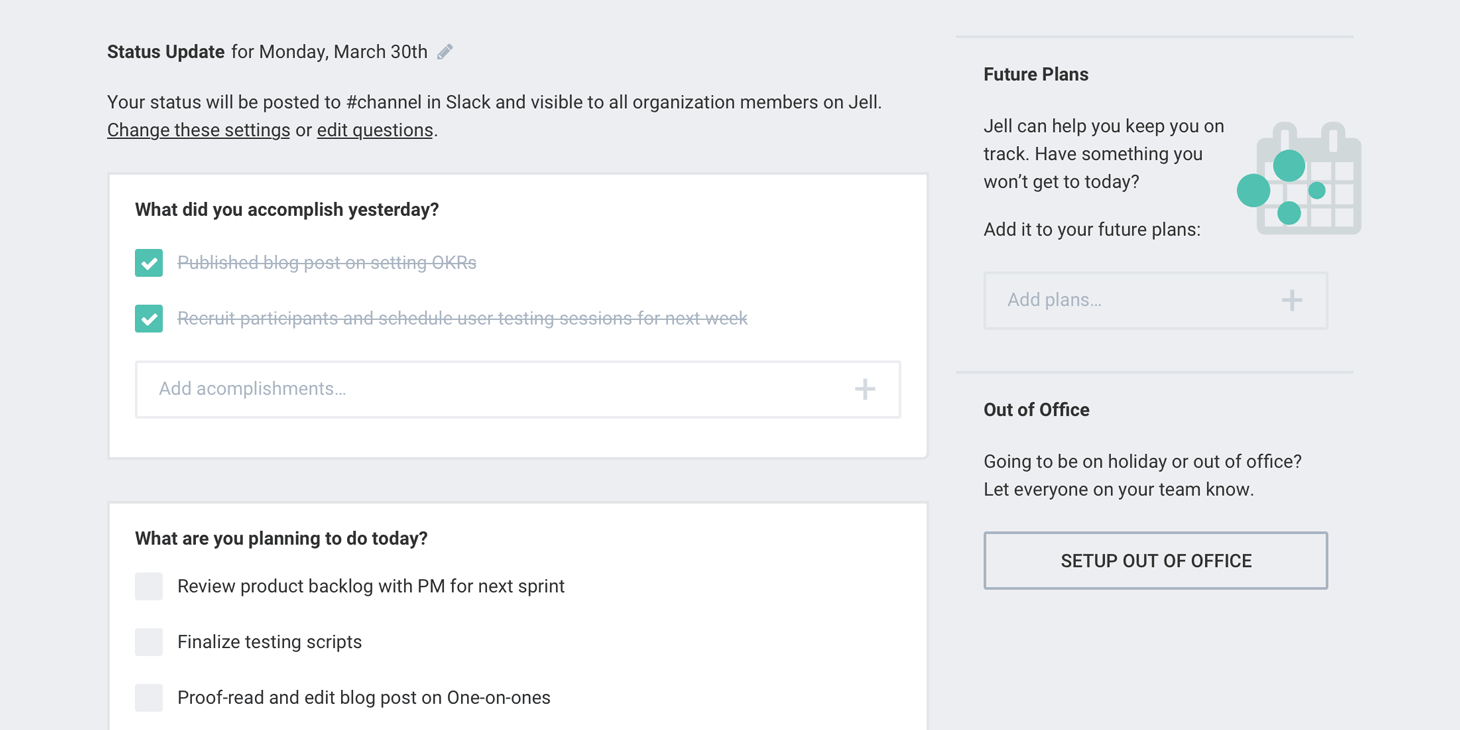 Without Jell
Have to hunt down team mates to see what they're working on.
Attend dozens of status meetings every month.
Document goals on whiteboards, word documents, and are forgotten until bonus time.
With Jell
Login to find everyone's status in one central location.
Communicate progress in minutes each day.
Team members get regular reminders to update their goals and tie their daily activities to them.
Become a Better Leader
Get weekly updates with proven, actionable tips to help you lead your team.