In Jell, you can set goals at every level of your organization and view them all in one place. Whether you use annual or quarterly goals, everyone can track their progress and share results in one place.
There's nothing like an organization striving forward towards common goals.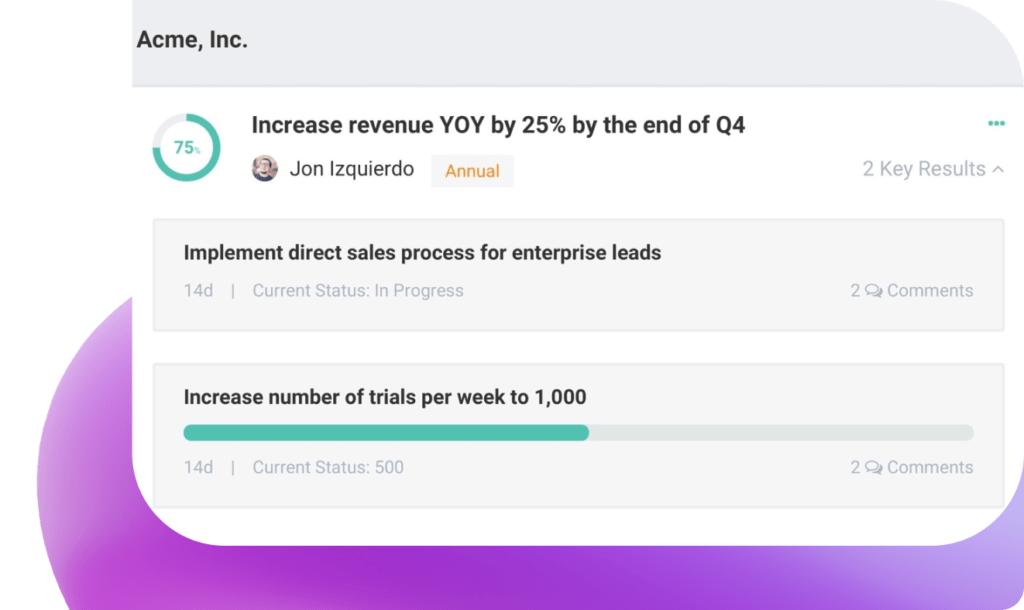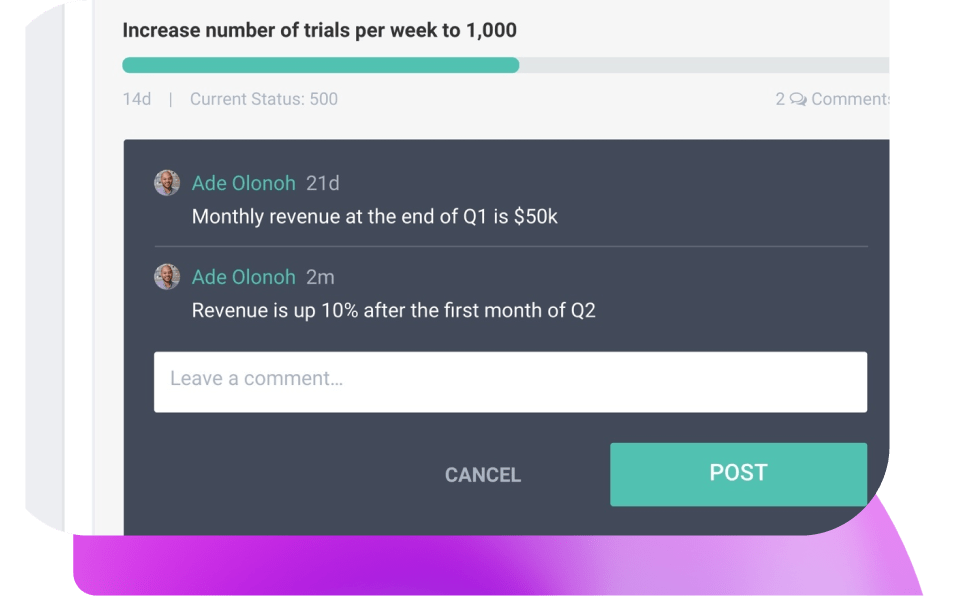 Share Details Of Progress
There's no point in having goals if they're not integrated into your day-to-day workflows. Too often, we set big goals and table them for an entire quarter or year.
Jell allows you to keep goals front of mind and greatly increases the likelihood of success. Show your progress with updated metrics, comments and linked daily tasks.
Quantify Your Performance
Many of us had to learn the hard way that people tend to stumble when it's unclear to them (and everyone else) if goals were actually accomplished.
Reviewing goals on a regular basis is a start but to really get the ball rolling you need to track to results. Scoring your progress is easier than ever in Jell.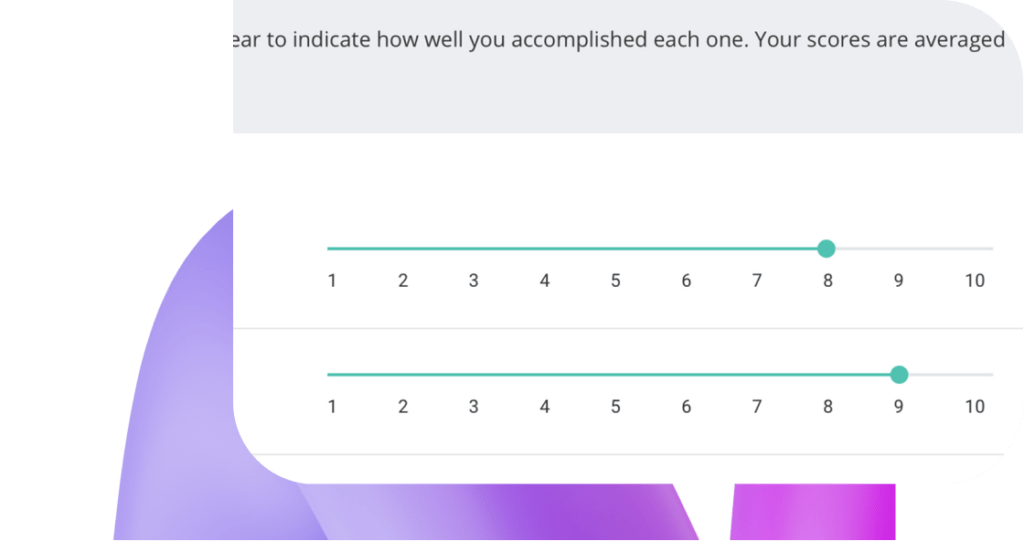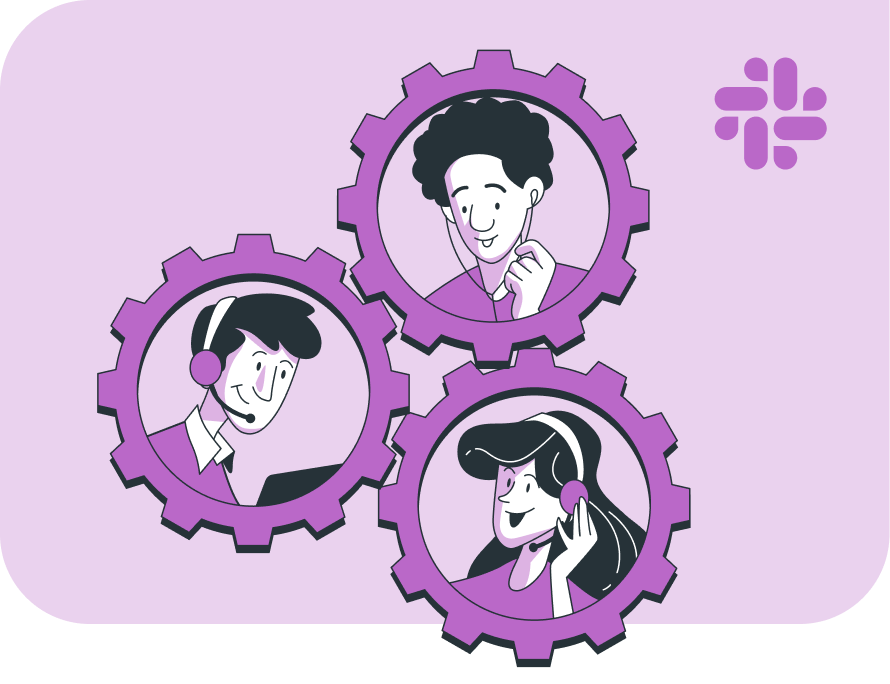 Getting started with Goals is easy—if you can type (even poorly), then you can create goals and start getting your team marching to the same beat.
Navigate to the OKRs tab and click the pretty teal button
Enter goal, sub-goals or milestones and assign a specific timeframe
Publish your goals to your team and extended organization