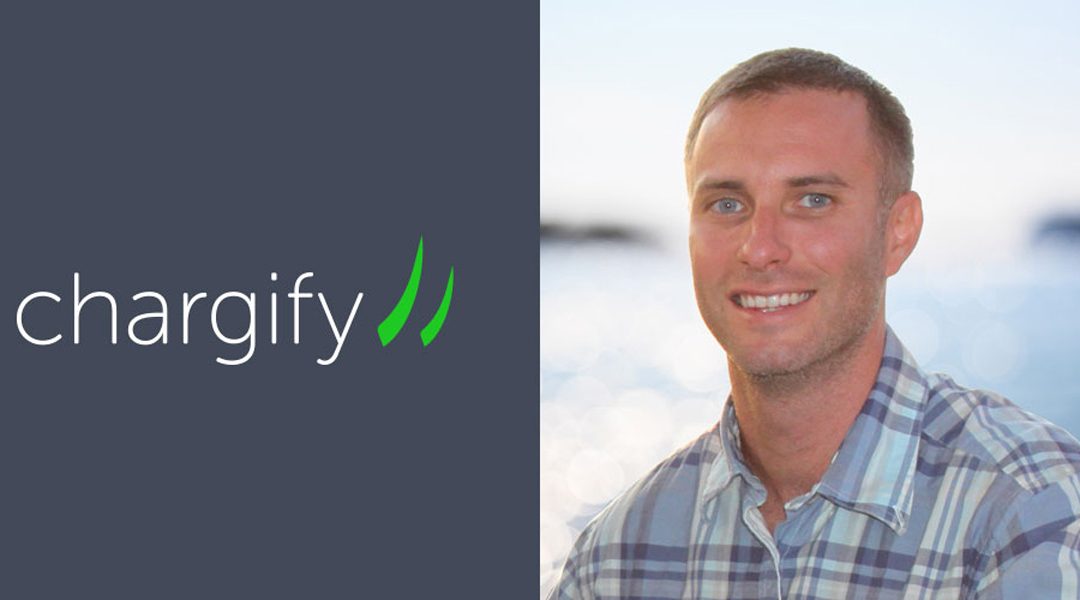 In our first installment of How We Jell, we talked to Jacob Krall of Fog Creek Software. Today we bring you more communication and collaboration insights from a team leader at another fast-growing company: Chargify…
Adam Feber is an inspiration.
O.K., so we might be a little biased. We've had a relationship with Chargify—first through Formstack, and now at Jell—for many years.
Then again, it's been many years. Working with Chargify has been so seamless that we've come to view it as an extension of our own internal operations.
Chargify is the tool behind millions of recurring bills and subscriptions. Even if your company doesn't use it, there's a good chance you've interacted with it personally.
Many of America's most recognized brands, from Citrix to the Food Network, rely on Chargify to simplify the billing process so that subscriptions and recurring payments continue to run smoothly. Behind it all is a team of leaders focused on creating engaged, productive teams of employees who are happy to take care of customers.
Leaders like Adam.
As the company's director of marketing, Adam oversees all of Chargify's communications and outreach campaigns. We spoke with him at length to learn what it is that makes Chargify's teams click.
So, without further ado, here's what he had to say…
We hear your teams are now 100% distributed. How did that come about?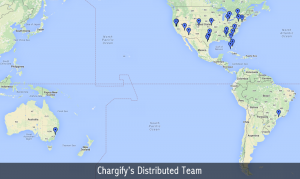 Chargify has been a remote team since day one. Until last month, we had an office in Sacramento (where there's a small congregation of employees), but the office saw little action. Our teams are distributed across the U.S. and even the globe, from Brazil to Australia.
We finally realized there was no reason to keep that office and expense, so we decided to ditch the address and go 100% distributed. The few thousand dollars a month we were devoting to rent can now go toward hiring and other investments.
In fact, we had been looking to add another person to our customer success team and narrowed it down to two top candidates. With the savings from ditching the office, we decided to just hire them both!
So…how do you get everyone on the same page when everyone is working remotely?
We have Slack open at all times. Most team members use two monitors and dedicate one to chat, so the lines of communication are always open (without being intrusive).
We have a "random" channel for things like funny gifs, interesting articles and random tips. We're always swapping ideas for different ways to make remote work at Chargify enjoyable—new headset discoveries, favorite ergonomic chairs, cool technology…all the little things that can have big impacts on productivity.
What are some other tools you use?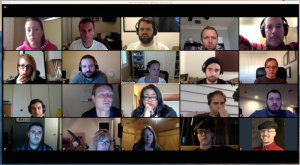 Jell is great! We have all three online standup questions posted automatically to different Slack rooms. Then each team jumps on a quick 15-minute videoconference on Zoom. This way, we can see what everyone's working on before the call and use our time together to focus 100% on challenges and solutions. Those few minutes a day help us get really organized.
The leadership team at Chargify has its own separate standup as well. And once a month we have a company-wide session to discuss longer-term goals, projects and progress.
What big communication challenges have you faced?
It's not always easy to collaborate on projects when working remotely. It's definitely different when you can't just stop by someone's desk.
I've learned to break things up into small, manageable chunks. For example, instead of jumping right into writing a new blog post we'll first get everyone on the same page: What are we writing? Who are we writing to? How should the info be structured? Then, after we've collaboratively reviewed an outline, the actual writing begins. This way, someone doesn't spend a whole day working on something that misses the mark or requires a redo.
What's been the biggest lesson learned?
Communication is so important. It's better to ask questions and get positive reassurance than to tackle a project blindly and risk not getting it right. If you need help, it really is best to just talk it through right away. At Chargify, we're able to do this very effectively by leveraging chat apps and tools like Zoom, Slack, Sprintly, Jell and Trello.
What's the best advice you can give on team communication right now?
When working remotely, effective communication is key from all angles, from setting daily and weekly priorities to having a place where you can watch progress unfold.
And just because you're not going to an office doesn't mean there won't be distractions. Forcing yourself to write down the most important things to tackle each day will really help you stay focused and get things done. If you're not accomplishing those documented priorities each day, you can start to deliberately cut out the distraction. (Or perhaps reassess your goals to make sure they're not too lofty.)
For example?
Minimizing calls was my big one. I'd write down my priorities for the day and then get through one or maybe two of the top three. When I looked at how I spent my time, it was because I'd just spent two or three hours of my day on the phone. So I made a resolution to be very selective when scheduling phone calls.
Thank you for the tips, Adam! Do you know someone else who would like to be featured in our occasional "How We Jell" series? Let us know.