One of the most important jobs of a manager is gathering information to better understand what's happening inside the business. Jell's been successful at helping teams improve their daily standups, but most companies are still mired in inefficient meetings and email threads — we know there's a better way.Today we're taking Jell a giant leap forward and launching
reports
to make it easy for managers and executives to regularly gather information from across the company.The best part is that you can customize the desired reports based on who they should be assigned to (teams or individuals), how often these reports should be completed (daily, weekly, monthly), and any combination of questions (text, lists, ratings, or numbers). This flexibility gives managers and team leads the answers they need, when they need them.
So…what will this look like for your team?
How you use this new reporting feature is up to you — it's designed to be highly customizable — but here are a few of our favorite use cases:
Weekly Recaps
— send a customized report to key roles for them to share important milestones and metrics with the rest of the team each week.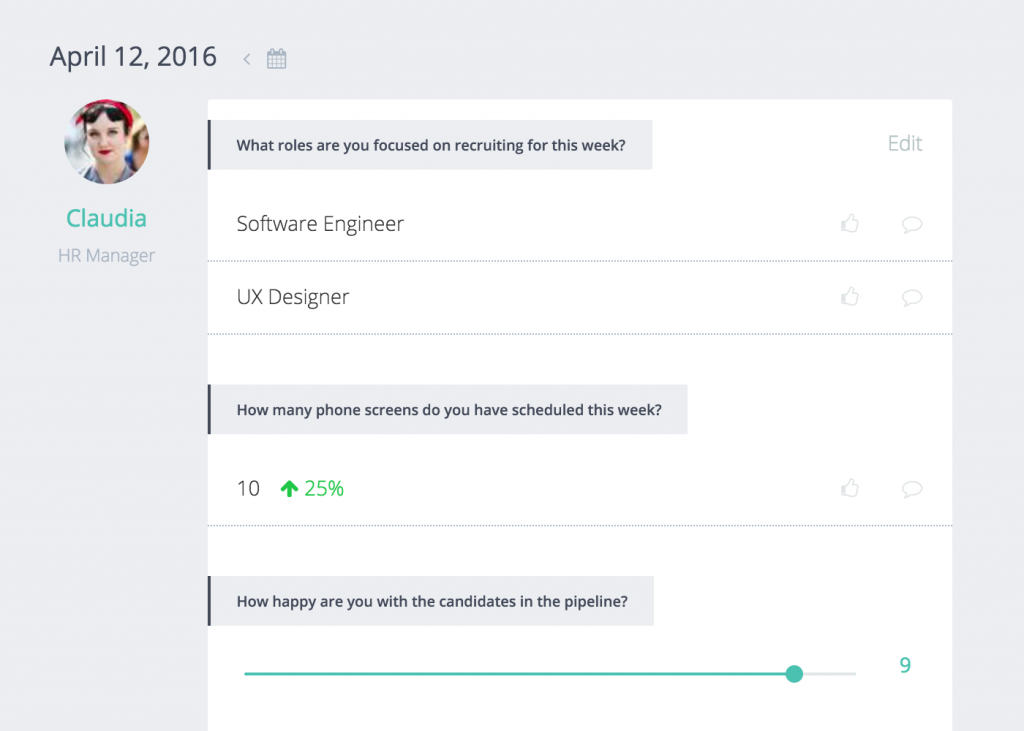 One-on-one Prep
— send a private report to everyone on your team before your one-on-one meeting to help set the agenda and make conversations more productive.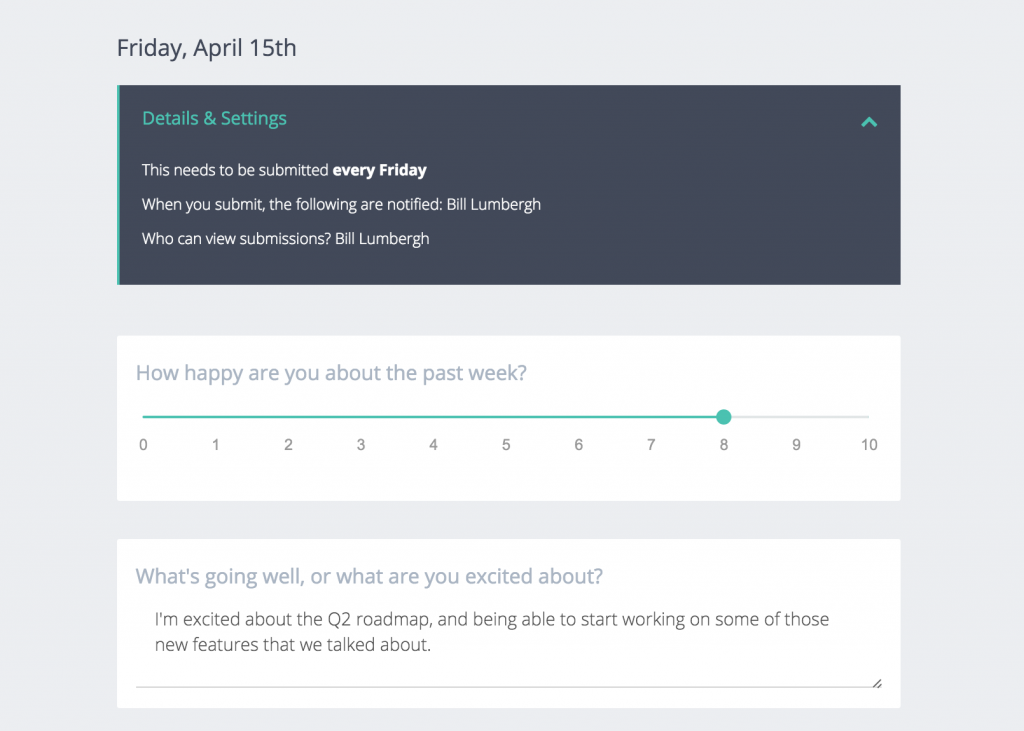 Management Reports
— create a monthly report for managers to share team accomplishments with the entire organization.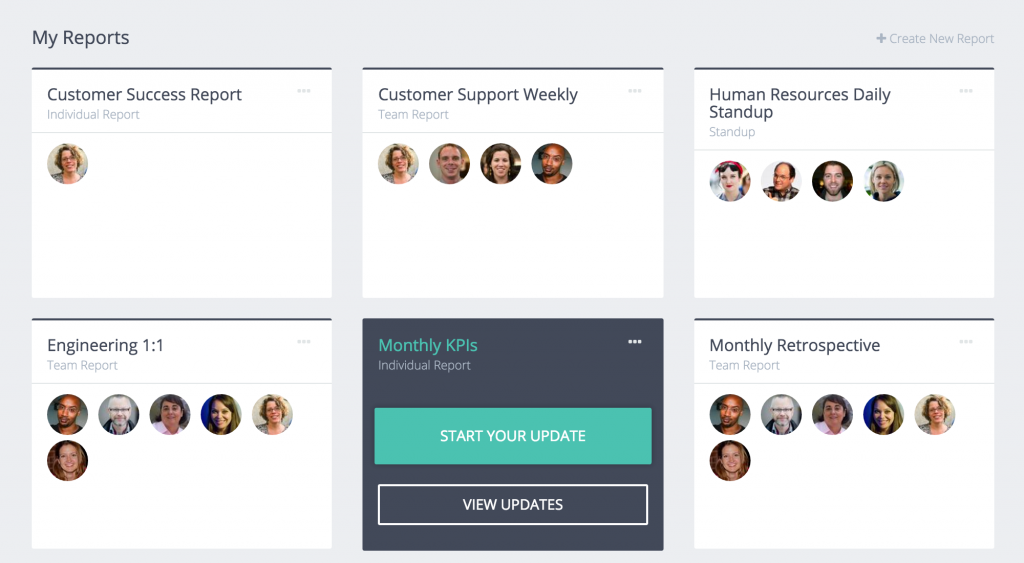 The modern way to get work done
Your team will be able to submit reports via the web or our mobile apps, and see public submissions in
Slack
. This means information will be updated quickly and distributed to everyone on the team.We're pretty sure moving reports to Jell will even make this guy loved at the office again: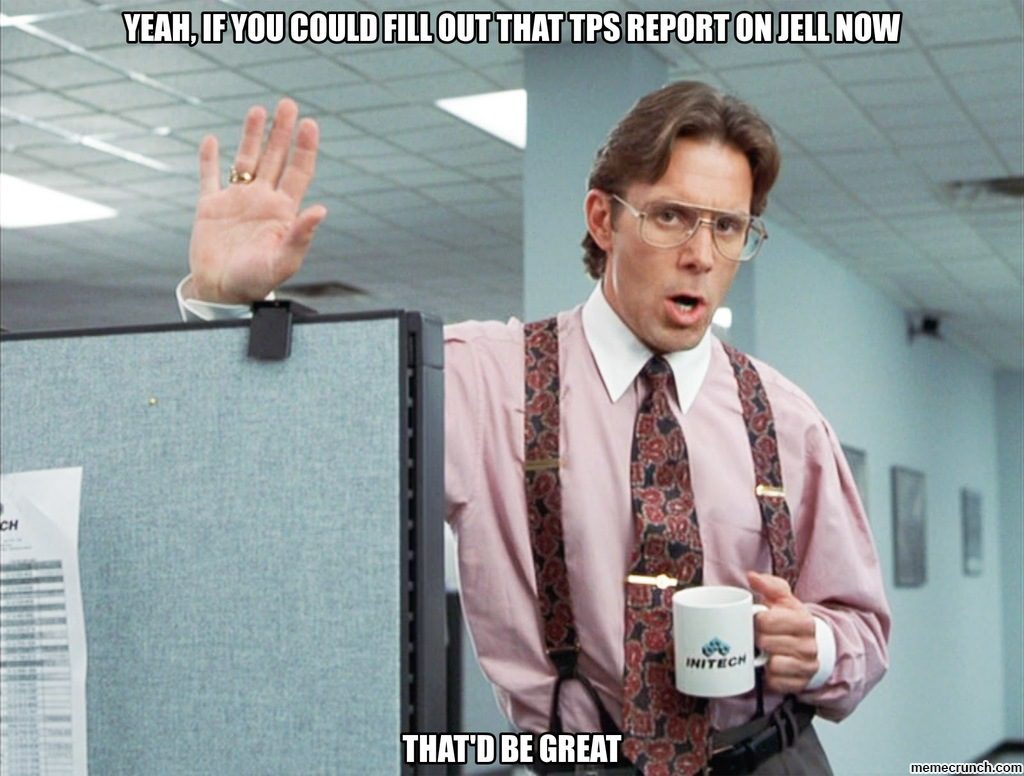 If you'd like to give it a try, sign up for a
free trial
or
contact us to schedule
a demo.