Jell's company goals tracking has already proven itself as an invaluable feature to align companies and teams around OKRs, quarterly, and annual goals. But we have great news, we've made measuring performance even better!
In this update, we launched a handful of improvements including a completely redesigned interface that makes it easier for managers to review goals across the team and for employees to update progress regularly.
So What's New?
Chart Progress — You can now get granular by setting starting and target metrics for each of your company goals. Update progress throughout the quarter or year to quickly understand where you stand at any point in time.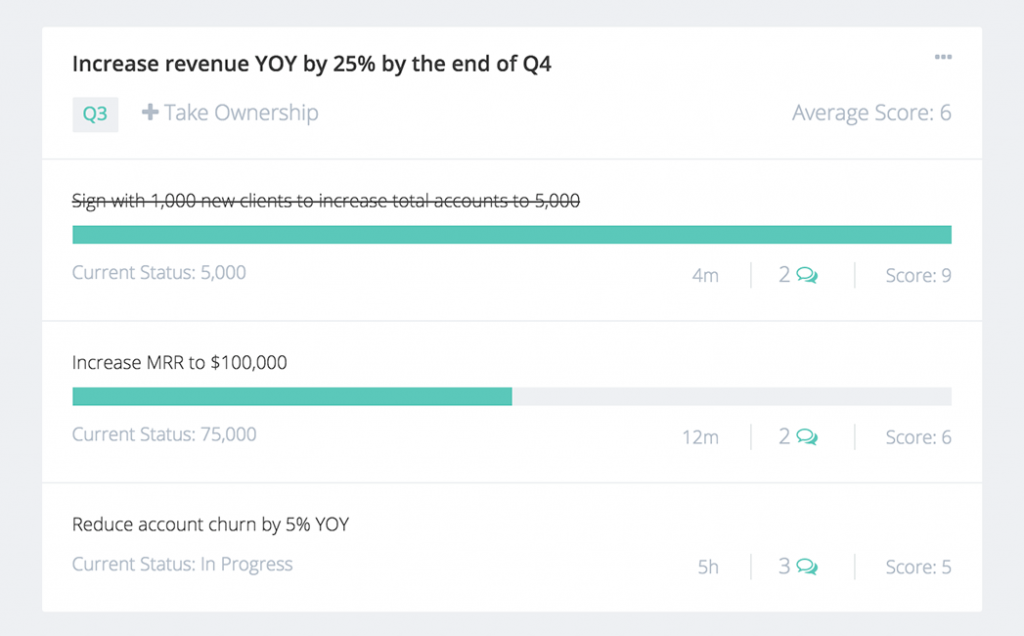 Dashboard Summary — We added team and company stats to understand how many team members have published, completed, and updated goals.

Goal Scoring — We redesigned the mechanism for scoring goals so it's easier to score everything at once.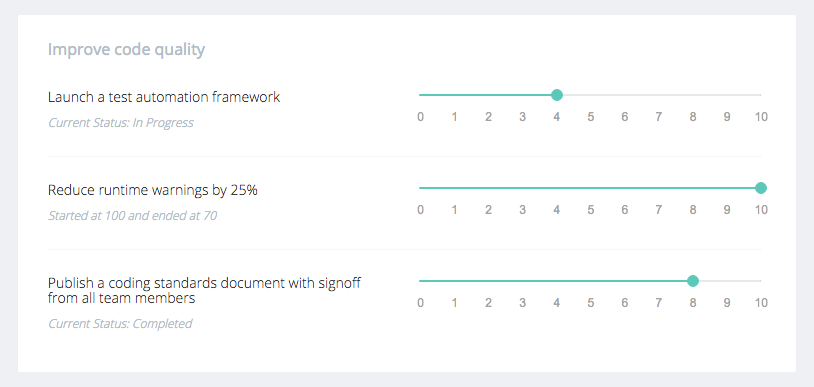 Redesigned Navigation — We redesigned the interface so creating new goals and quickly checking the status of existing company goals is easier and more intuitive. Log in to check it out!
…and much, much more.
If you have not used our goal tracking features, we highly encourage you to check them out. Setting and tracking goals is a key component of effective teams. And when you use Jell for goals you'll improve:
Transparency — Jell provides a way for everyone to quickly see the goals for other teams and individuals in the organization.
Accountability — When you publish goals in Jell, it makes it easier to hold your team accountable as you track progress throughout the quarter.
Focus — Integrating your quarterly goals with daily or weekly check-ins helps your team stay focused, which ultimately helps you reach your goals faster.
We're committed to making Jell the best place for you to track your company goals. Sign up today for a free trial, or let us know what you think about the changes!