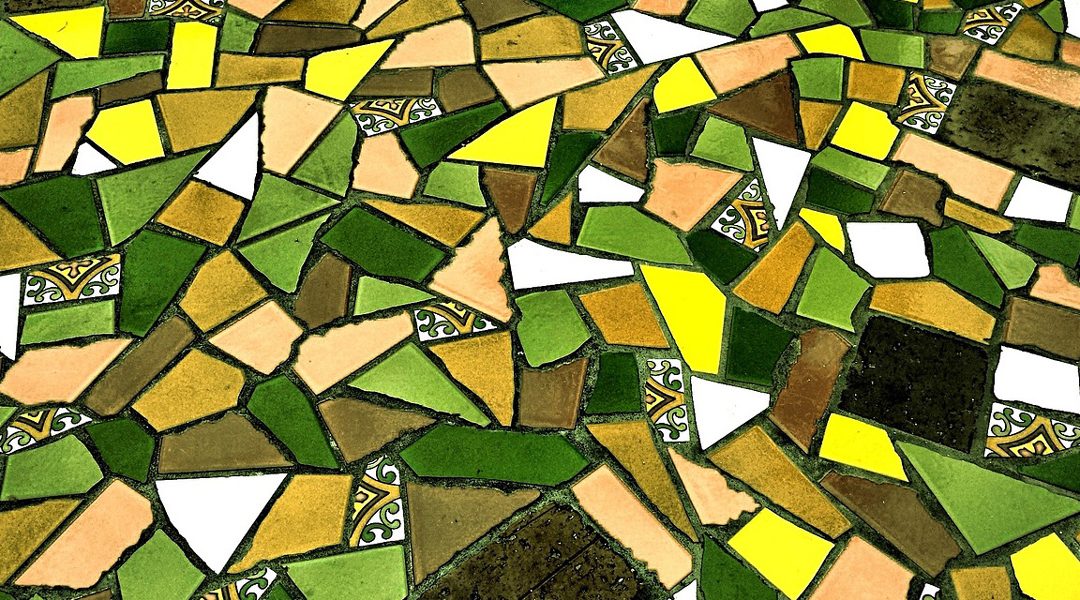 You don't have to be a billion-dollar company to benefit from OKRs. If you're new to this strategy and eager to make it work for your team, this is the post for you. We'll show you how to write objectives and set key results that are smart and actionable. We'll also give you a cut-and-paste OKR template you can customize for your organization.
To understand the templates below, first, we need to look at the motivations behind them.
Why Use OKRs?
Objectives and key results promote engaged, productive day-to-day decisions. They bring every collaboration and conversation back to the single-most important question: Will this step get us closer to our objective?
OKRs are the secret sauce behind aggressive growth at the likes of Intel and Google. These and other hugely successful companies have made major strides simply by aligning individual and team goals with company objectives.
Because OKRs are highly specific and measurable, you can easily evaluate how well your objectives were executed at the end of one work period to make adjustments for the next one.
The more time you spend crafting OKRs, the easier it becomes to define roles and get your entire team in sync. And the more in sync your team becomes, the more aggressive your goals can be.
Making OKRs Work
For objectives and key results to work, they have to be SMART:
Specific: Objectives must be highly detailed, right down to percentages, dates and dollar signs.
Measurable: OKRs must be rooted in data so progress can be measured easily.
Attainable: Objectives should be realistically achievable in the short term—quarterly; not annually.
Relevant: For OKRs to be successful, they need to be applicable (and visible) to every member of your team.
Timely: If your key results aren't relevant to weekly (or even daily) discussions, your team is going to have some difficulty working toward a set goal date.
How to Create OKRs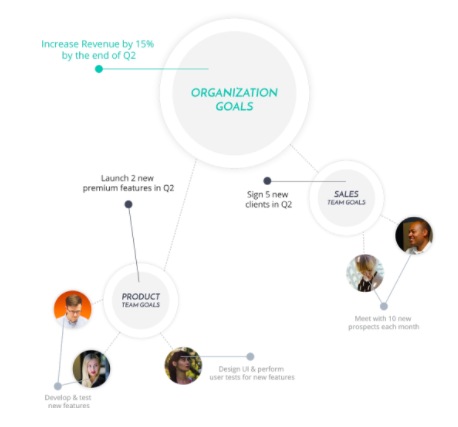 So you understand the tremendous value of OKRs and are ready to make them work for your team. The only problem? You have no idea where to start.
You're not alone. In fact, for many people, the greatest challenge with OKRs is not meeting objectives but rather defining key results in the first place.
That's what the following list is for.
Choose an OKR Template
These OKR templates are based on actual objectives and key results used at Jell and Formstack (where Jell was founded) and are intended to help others get started with the OKR process. You can copy and paste them, modify them, share them with your team and use them as a reference.
Product Teams OKR Template
Objective: Increase our user base
Key Results:
Improve signup conversion rate by 10%
Launch new one-click process to be used by 25% of new signups
---
Objective: Improve the onboarding experience
Key Results:
Increase the signup-creation funnel process to 75%
Reduce the average time before new users create content to 5 minutes
---
Objective: Increase user retention
Key Results:
Increase week four retention rate by 25%
Launch a new email campaign for disengaged users and achieve a 10% click rate
Conduct 25 win/loss interviews with disengaged users
---
Objective: Launch new product
Key Results:
Conduct 10 user experience tests with beta product
Launch with 50% user adoption
Increase average net promoter score to 9 out of 10
Engineering Teams OKR Template
Objective: Increase velocity
Key Results:
Hire two additional engineers
Average 10 velocity points in Pivotal Tracker
---
Objective: Improve code quality
Key Results:
Launch a test automation framework
Reduce runtime warnings by 25%
Publish a coding standards document with signoff from all team members
---
Objective: Build a reliable infrastructure
Key Results:
Maintain 99.999% uptime on all user-facing systems
Ensure all databases are backed up on a daily schedule
Complete disaster recovery test in less than four hours
---
Objective: Improve application performance
Key Results:
Reduce web request latency by 50%
Instrument all API calls with detailed analytics
---
Objective: Improve application security
Key Results:
Eliminate all critical warnings on automated security scans
Enable two-factor authentication on all admin accounts
Marketing Teams OKR Template
Objective: Leverage blog content to drive traffic
Key Results:
Publish at least one post per week on the company blog
Drive 1,000 new visits per week via blog post promotions on social media
Increase shares of blog posts by 50%
---
Objective: Improve performance of paid advertising channels
Key Results:
Implement new conversion tracking for all ad campaigns
Refine campaigns to increase clickthrough rate by 25%
Launch new ad placements to increase impressions by 50%
---
Objective: Launch new messaging campaign
Key Results:
Revise all existing landing pages with new messaging
Increase conversion rates by 25% on new landing pages
Improve brand recall survey results by 50%
Support Teams OKR Template
Objective: Increase customer satisfaction
Key Results:
Increase average customer satisfaction ratings to 9.5 out of 10
Decrease average first response time to 1 hour
---
Objective: Improve customer portal
Key Results:
Create 10 new walkthrough videos
Replace any screenshots that are over a year old
Increase documentation rating score to 8 out of 10
---
Objective: Streamline support ticket system
Key Results:
Increase macro library by 50%
Categorize 100% of tickets with a relevant tag
Create new auto-responders for each ticket type
Human Resources Teams OKR Template
Objective: Improve hiring process
Key Results:
Post new jobs within 1 week or less from initial request
Respond to each job applicant within 1 business day
Source at least 50 applicants for each new job post
How to Put OKRs to Good Use
Once objectives and key results are set, the most important thing you can do is keep them top of mind as you plan projects and tackle tasks each day.
Do your day-to-day activities align with your objectives?
Are you working on things that will bring you closer to achieving your key results by quarter's end?
This is how you'll be able to accurately assess outcomes, reach long-term goals and let the entire process become second nature.