The more we learn about remote work culture, the more enticing it becomes for management and employees alike. Studies show that remote workers are happier, healthier and more productive and cost companies far less than requiring attendance in the office.
Despite long-standing myths of the opposite, adopting remote work can be the most effective and efficient way to do business.
But you don't want your employees' at-home office environments descending into chaos.  Committing to remote work takes the right discipline and understanding of how your employees will differ from those in a traditional office. To enhance the pros of remote work and avoid the cons of this setup, ensure that remote employees eliminate the following behaviors from their day-to-day activities.
Your employees have terrible work environments
Just because you don't have an office doesn't mean your employees don't need a good place to work. If your employees are embarking on key initiatives for the day and encounter shoddy Wi-Fi or unwelcome distractions, they will likely fall short.
This is all easier to avoid if your employees have a good place to get things done, whether it's a nearby space or a good hideaway at home. With proper boundaries set when working from home, your employees will reap all the benefits and elude the drawbacks. With reliable resources available to them outside their house, they will consistently be at their most productive.
You can help. Assist your employees in finding a space where they can reliably do work if needed. Consider paying for memberships to affordable co-working spaces or allowing them to work onsite periodically if they live nearby.
Employees rarely touch base with management
Remote employees may be more productive and happier when they don't have to report to the same office every day, but you need your employees to avoid becoming completely unanchored from the rest of the company. Regular updates can really help you and your employees feel like the remote environment isn't creating a disconnect.
Using online daily standups can achieve multiple goals—it states what your employees on working on and eliminates the need for them to show up in person just to say it. With useful tools available for online standups and communication easier with Slack, it shouldn't be too difficult to keep everyone in touch with what you're attacking every day.
A consistent approach to scheduling one-on-ones meetings will prevent employees disconnecting from management as well. Prioritize these meetings in your schedule and try not to miss any unless absolutely necessary. This is a great time for your employees to vent about any issues they have with the remote environment and for you both to brainstorm strategies to make it more successful.
You're creating bad meetings in your remote work culture
Even with regular updates, remote work can leave some employees and managers feeling like they are missing out on what's going on in the office. Scheduling bad meetings won't be the solution to that problem. Inviting a large group of people to a meeting can seem like a great idea in a remote environment, but it most often delivers the opposite result.
Studies show that too many people in the meeting can be overwhelming—not just for the noise created by a large number of participants on the conference line but by the noise created by the firehose of data as well. The notion that brainstorming in large group meetings will be productive is in direct contradiction with scientific evidence that shows two heads are often worse than one. Don't overwhelm your employees in an attempt to keep everyone on the same page.
The number of participants isn't the only issue though—the quantity of meetings can be just as harmful. The reliance on routine meetings can be wildly expensive, ranging from 300,000 hours to $300 million for the average big business, and remarkably wasteful. Avoid the need for counterproductive check-ins. Unfocused meetings will only create distractions for your employees rather than collaborative interactions.
Every recurring meeting shouldn't fall victim to outliving its purpose either. Managers should regularly review why each meeting is on the calendar and try to move as much as possible to a Slack channel or online standup to free up more time for what's most important.
Employees feel isolated from the company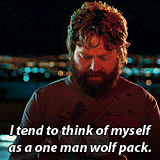 A successful team isn't a pile of disparate component parts. It's a well-oiled machine of talented people collaborating together in sync. Encourage your remote employees to communicate regularly with their counterparts and solicit their opinions and expertise just as if they were in the office with them. If they avoid reaching out to their other team members, efforts can be duplicated, competing initiatives can arise and important tasks can be underserved when what was it needed was just a few others chipping in.
Pay attention to how these employees feel about their regular work and quickly make fixes if they raise issues regarding isolation. Once again, a periodic check in with one-on-one meetings with your direct reports can help you determine whether or not they feel like they work on a deserted island.
There is also a tremendous amount of value in inviting your remote employees into the office to work on projects. It may be difficult to make this happen often if your workers are spread across the country or working internationally.
However, if you can schedule annual events or retreats, you are at least providing some in-person time for employees to better connect with the company. Even a small amount of interaction can make a big difference.
Conclusion: A structured, disciplined approach to remote work culture can keep your environment flexible yet productive. Getting the most out of this set up takes eliminating just a few potential behaviors and regularly staying in touch with the home company.
Use Jell to improve your remote work culture by keeping everyone informed and up-to-date on company accomplishments and goals.
Here are some other articles that may help as you consider or embark on remote work: