How We Jell at Fog Creek [Interview with Jacob Krall]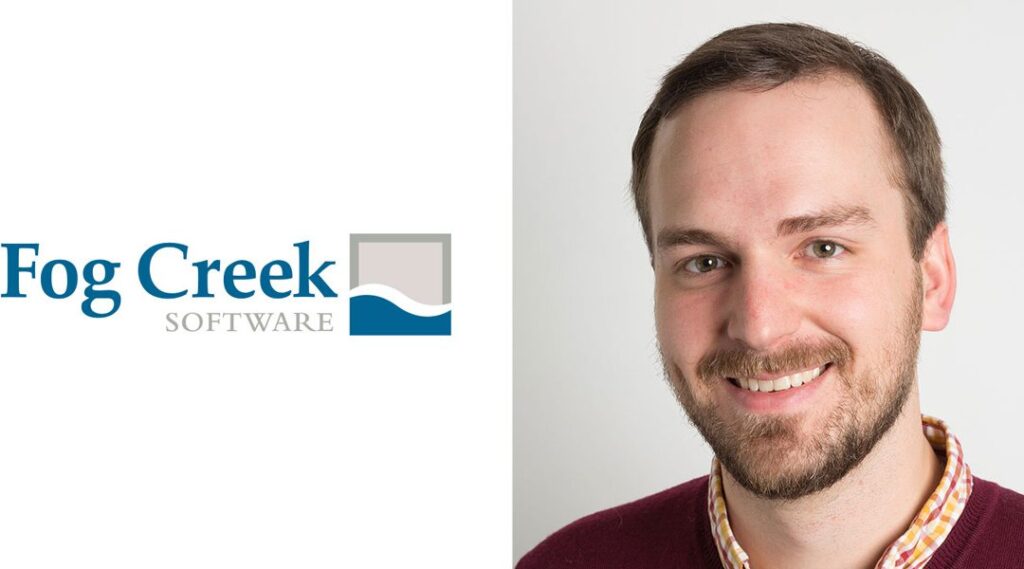 If you follow today's fastest-growing startups, you've probably read about Fog Creek Software in coveted media clips like this one from Fast Company.
The most impressive part? The company is being featured not only for the success of its software, but also because of the practices and policies behind its development.
Fog Creek, where tools like Trello and Kiln are created, is paving a new workplace path that thousands of managers around the world want to copy.
For example:
Offices are filled with high-end coffee and monitors…even though execs insist employees stick to normal 40-hour weeks whenever possible.
More than 50% of the team works remotely from locations all over the world
A Lumbergh-inspired bot makes regular appearances in Slack
How cool is that?
We're always eager to learn new ways to keep teams in sync. So we asked Fog Creek's Jacob Krall if he'd be willing to share some insights with the rest of us.
Since the entire company is owned by employees—there are zero outside investors involved—teams are free to reinvest and reorganize as they see fit. Which means, of course, that Fog Creek teams really have to stay in sync. Here's what Jacob has to say about that:
What's your role at Fog Creek?
Fog Creek Software helps the world's best developers make better software. I've been around this company for almost a decade—my first day of work was as an intern in 2006. I was the Kiln Team Lead in 2014, but I am not wired for focused management. I prefer to lead, subtly and infrequently, from the trenches.
For example:
Earlier this year, I spent a lot of effort getting rid of our in-house compiler, Wasabi. Right now I am finishing up the initial release of FogBugz On Site: a new self-hosted version of FogBugz for our customers who are unable or unwilling to use our SaaS product, FogBugz On Demand. Unlike FogBugz For Your Server, FogBugz On Site shares the same exact deployment artifact as FogBugz On Demand. My goal with this project has been to write as little code as possible, so it can stay up to date indefinitely.
How are teams structured at Fog Creek?
There is an Office of the President, where four men and women are responsible for the daily direction of the company. (Our two founders stop in and help out often, but they have other companies to run as well.)
Then there are the teams, each with a team lead:
Customer Support
System Administration
Developer Tools
Sales
Marketing & Growth
I'm on the Marketing & Growth team. Including the team lead and me, there are six of us.
How are teams distributed? How do you balance in-office and remote workforces?
Fog Creek resisted remote work for a long time. A big part of our culture was eating lunch together every single day, which is impossible to implement well over the Internet Protocol.
With the success of remote work at our sister company, Stack Overflow, I think our founders realized the huge benefits of hiring the best developers in the world, rather than restricting ourselves to the best developers in the world who are willing to relocate to NYC.
For example:
I had quit in 2009 because I wanted to move back to Indiana to live with my wife. In early 2013, I came back to Fog Creek as a full-time remote employee, based in Indiana. Now over half of us work remotely from all around the world: Sardinia to Australia, California to North Carolina.
Even before we allowed remote work, Fog Creek was unintentionally following a lot of remote-like practices. Our developers at NYC headquarters have private offices, and already believed in reducing human task switches. By design, it's more convenient to file a case in FogBugz than it is to walk down the hall and knock on someone's door.
What are some of the biggest communication challenges you've faced as the company grows?
Our first big challenge around communication was when we grew bigger than about 14 people. We used to fit around a single table for lunch, which was a great substitute for almost any kind of meeting.
Once the second table arrived, it was much harder to ensure information was getting to every employee, rather than being bound by the divide between the two tables. For a while, we let the Stack Overflow employees use our kitchen as well, so we had six tables, filled with two independently-growing company cultures!
Now we're in a similar situation with our newborn sister company, Trello, which is growing in size way more quickly than Fog Creek is…so their HQ culture is dominating ours.
We have found it challenging to make sure everyone knows which way the company is going, and how their success is aligned with the company's success. Similarly, it's hard to tell what other people are working on, and how their success aligns with yours.
Have you discovered any tools, strategies or solutions that work surprisingly well?
We've used web chat software for many years and are now skilled Slack enthusiasts. Of course, my team is using Jell for our daily standups to share status, accomplishments and impediments with each other. Team leads have one-on-ones with everyone on their teams every week or two.
All that information percolates into the Company Report board on Trello, where every team and each project, company-wide, is updated weekly. The Company Report board automatically pushes updates back into Slack, which serves as a live feed of company progress.
For example:
One really interesting tool we have is a Slack bot named Lumbergh who enforces the rules on the Company Report board. He wears an ugly tie, and makes sure you got the memo about how to use the Company Report board. (In a fun way.)
How else do you work to keep everyone in sync?
We have weekly random chats with coworkers in other departments, arranged by an open-source tool called CoffeeTime. Every month, we have an all-hands GoToMeeting called the Town Hall where we talk about feelings, problems, upcoming events and company-wide changes.
And a few times a year, it's crucial that we all meet each other in the same physical space. This year we're going to a spa/dude ranch in Texas for our winter offsite.
What aspects of company culture have you discovered to be key to successful collaboration?
At the beginning of every Town Hall (see above), someone is appointed to read the Ten Items that are the essence of our company culture. Four of the ten are reminders about how we aspire to communicate with each other!
First, we remind people to participate in the Town Hall—either by asking live questions or proposing discussions, demonstrations and suggestions on the Trello board.
Second, we have a wiki which serves as the first stop for information about how the company works. It's a collaborative company manual.
Third, team members can file a case in FogBugz whenever someone needs something from a coworker.
Finally, we always act as a distributed team: We turn on webcams and microphones, use quality equipment and summarize meetings in the #notes Slack channel.
How does this influence the skills and qualities you look for in new hire candidates?
Our hiring process is tuned very specifically to find candidates who are Smart & Get Things Done. Those qualities translate incredibly well to any type of collaborator.
We spend a lot of effort onboarding our new employees to make sure that they can be productive and happy in our company from the very first day. We aspire for Fog Creek to be the company people want to retire from.
What advice would you give to other teams as they learn how to better collaborate and communicate?
Make sure nobody gets lost in the cracks. We think an effective method is to enforce that everyone at the company has someone to have one-on-one meetings with. One-on-ones are equal parts therapy and scuttlebutt.
Make sure your work is observable by anyone who is interested. We do this with the Company Report board on Trello.
Act like you're remote, even if you're not yet. Relying on asynchronous communication tools like FogBugz, Trello and Jell means that everyone with a maker schedule can get into that euphoric state of flow as often as they like. Save synchronous communication for the really heavy things.
And finally, make sure to get face time with your coworkers who you don't work directly with every day.
Thanks for the awesome insights, Jacob! This is the first installment of our occasional series on How We Jell. Stay tuned for more from the likes of Mapbox, Testlio and Chargify. Have someone you'd like to see featured? Let us know.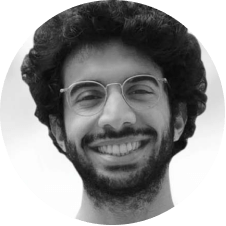 Unite your team with daily standups, make progress visible, and reach goals faster—all in minutes a day.