Ditch daily meetings. Save time with Jell and post a daily standup in GitHub
Super charge your GitHub workflow with online daily standups in Jell
Jell helps you automate your team's daily standup. With GitHub connected, your team will easily be able to link to issues in their standup.
After you're signed up for Jell, connecting to GitHub is easy and painless. Head to your organization settings and select GitHub under connected apps.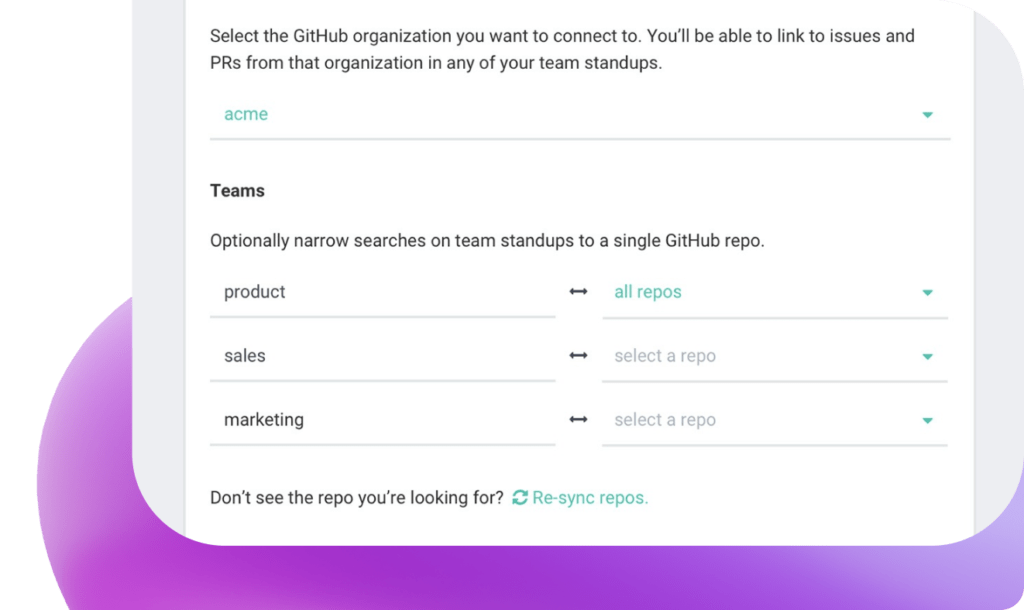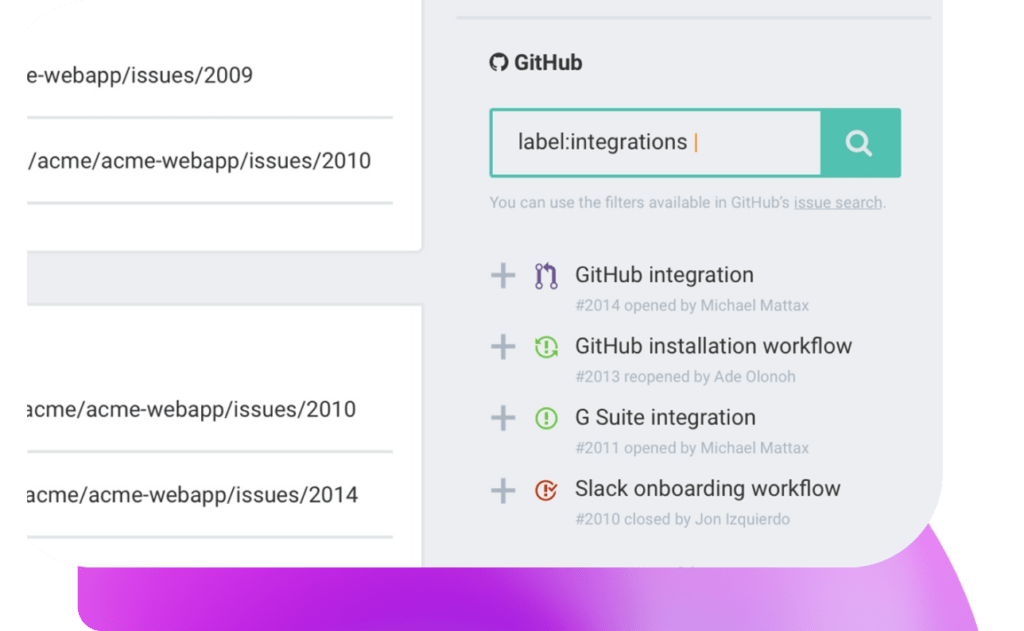 Add Github Issues In Jell
When your team starts their day, they log into Jell and complete a daily standup.
Your team will be able to easily search GitHub issues, and link them to daily plans with a single click.
Link Your Plans To GitHub Issues
Once a standup is complete, you can review what everyone's working on in Jell via the web, Slack or Microsoft Teams.
No more guessing who's working on what.