Super charge your Jira workflow with online daily standups in Jell
Daily standups are a key part of any successful agile practice. Jell makes the standup fit with the modern development team.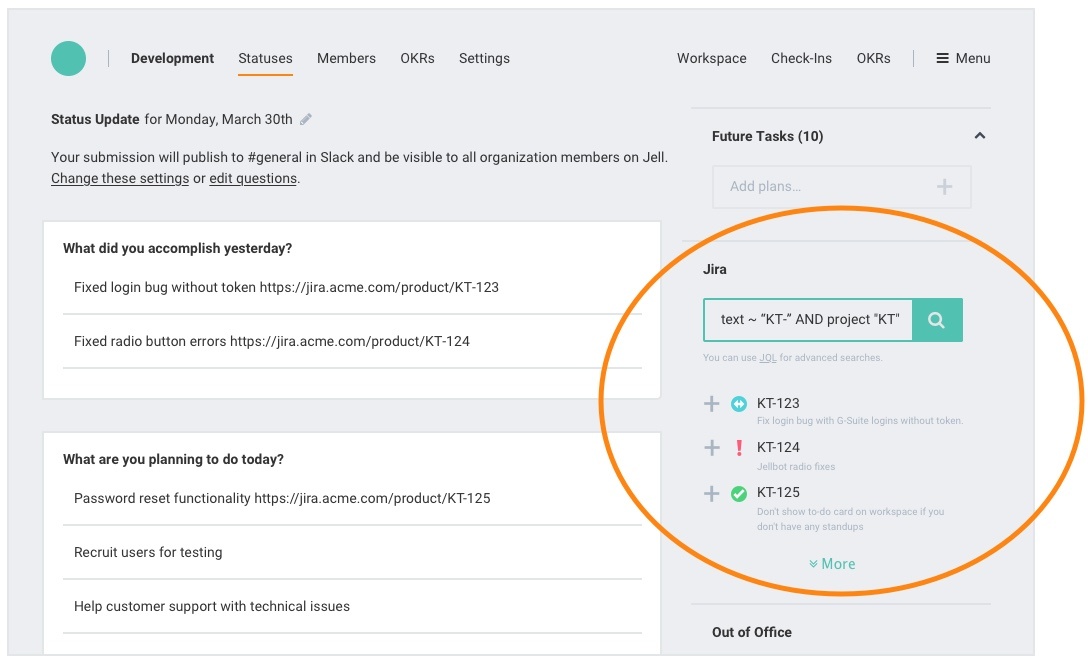 Connect Jira To Jell
After you're signed up for Jell, connecting to Jira is easy and painless.
Head to your organization settings and select Jira under connected apps.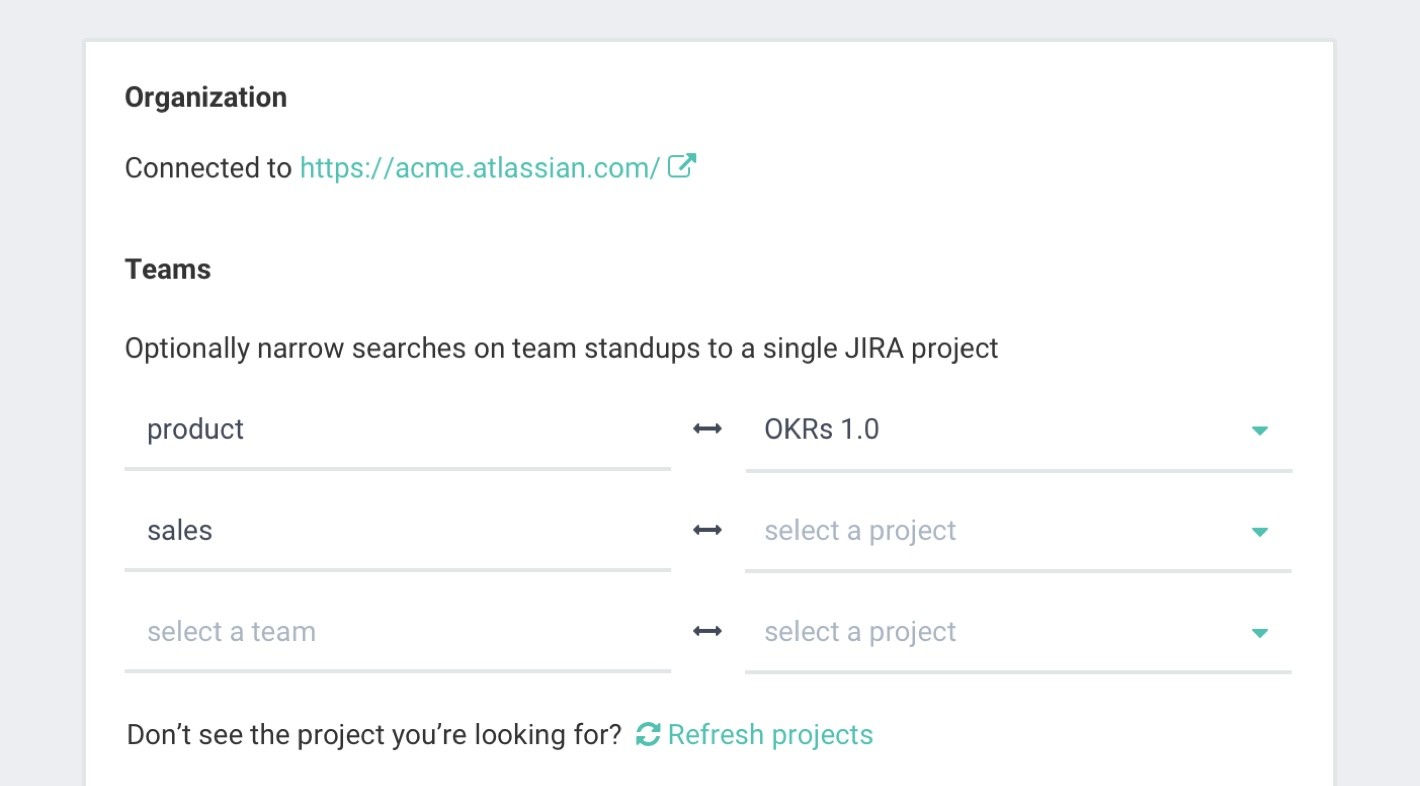 Add Jira Tickets In Jell
Out of the box, your team will be able to search all Jira tickets from within Jell.
Have a lot in Jira? To simplify things more, you can limit teams to specific Jira projects.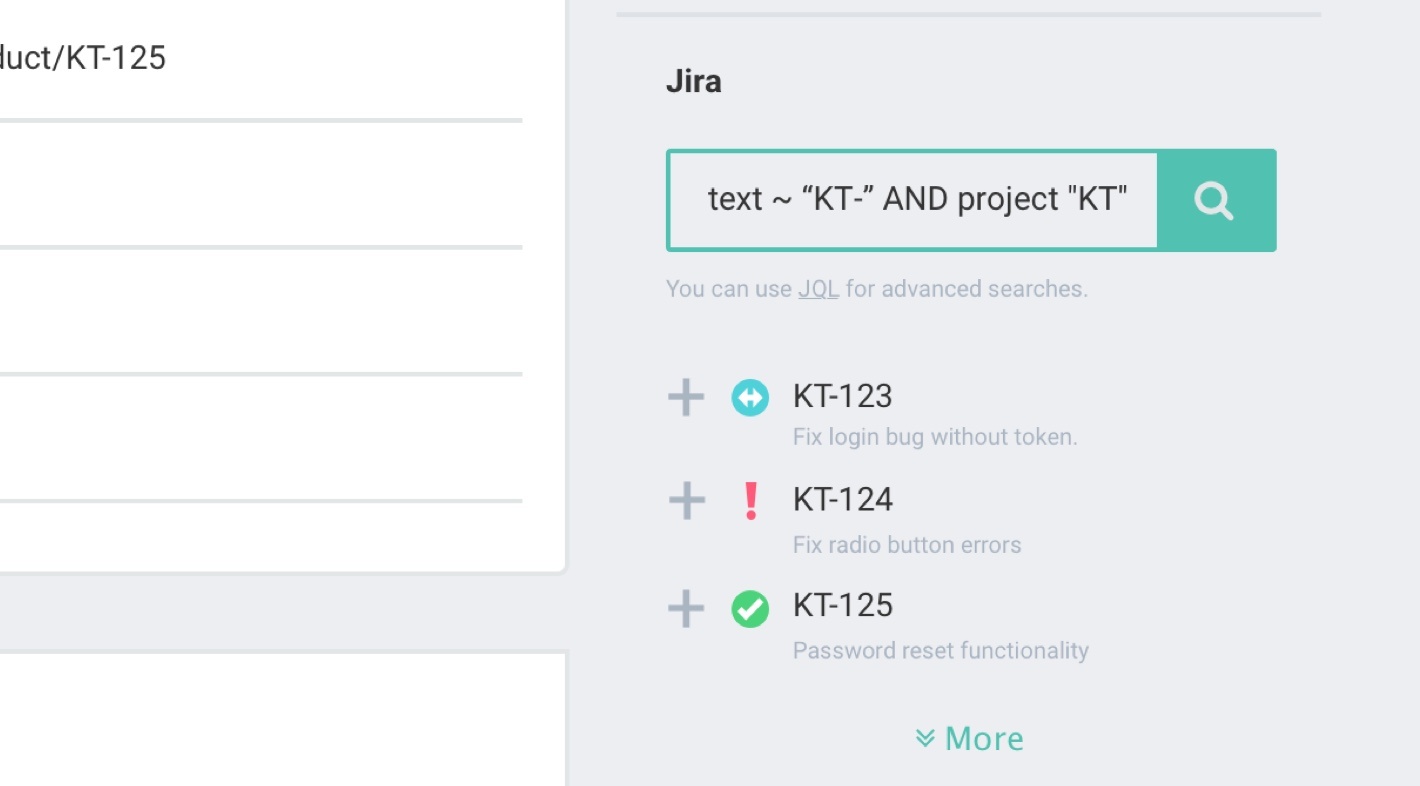 Link Your Plans To Jira Issues
Once a standup is complete, you can review what everyone's working on in Jell via the web, Slack or Microsoft Teams.
No more guessing who's working on what.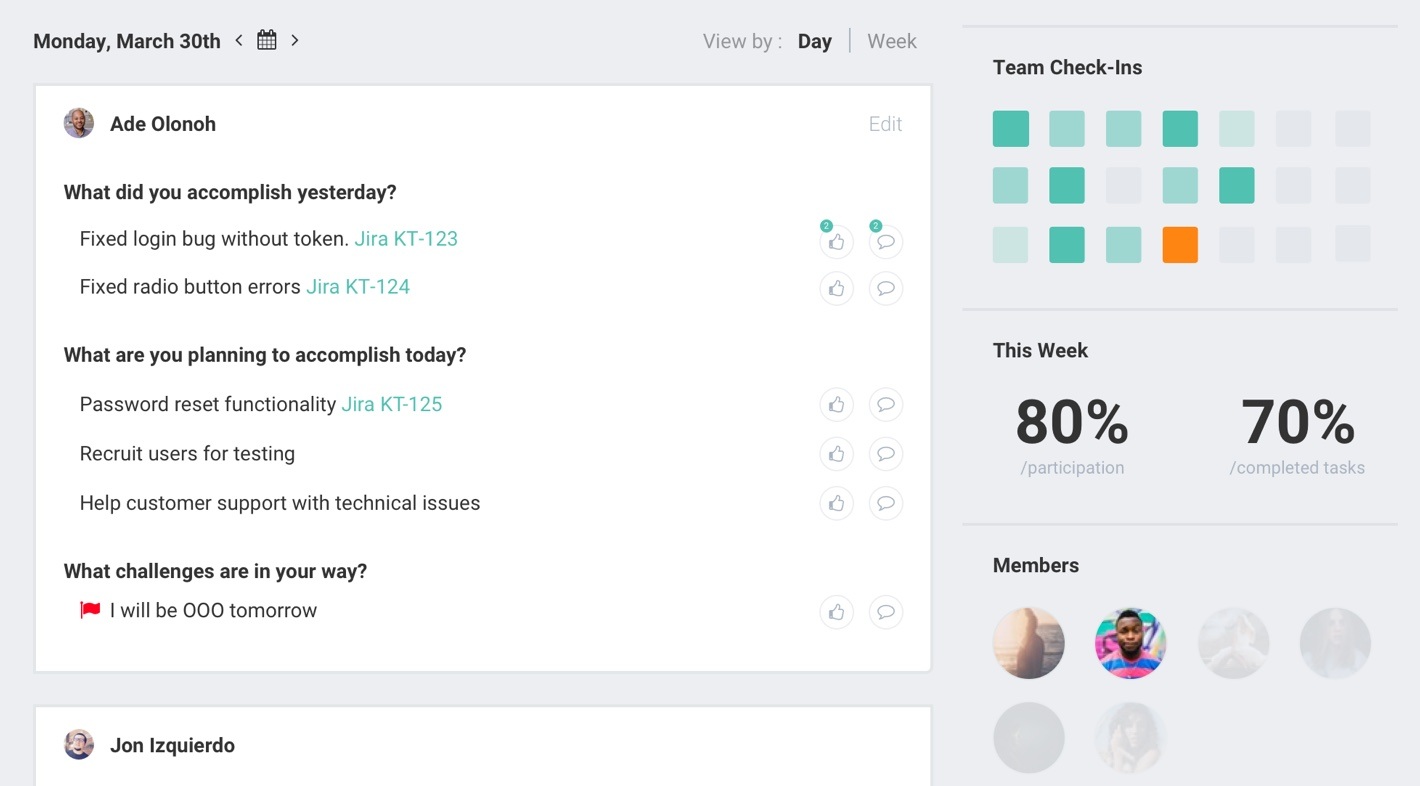 Everything you need to manage a productive team.
Know what everyone's working on. Reach your goals faster.
Become a Better Leader
Get weekly updates with proven, actionable tips to help you lead your team.