Wondering how to hold your daily scrum? What tool should you use?
What method should you follow?
There are a lot of options on the market; from email and messaging to video, and in-person meetings. Along with these options, you can find tools that are free, paid, or used for other needs in your business.
Most importantly though, you need a daily scrum process that works for your team. This post will be a comparison of tools available to help you figure out what method and features you need to be most effective.
 
Try Jell for Asynchronous Daily Standups
Automated Daily Standup & Check-In Reminders.
14-day free trial. No credit card required.
Benefits of Holding Daily Scrum Standups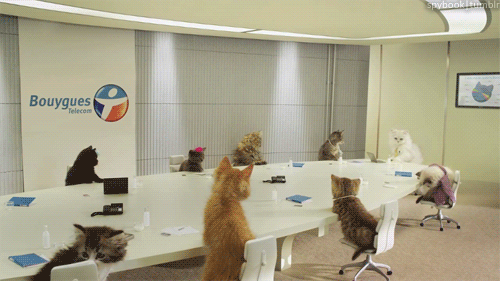 There are several benefits to using daily standups. Most specifically, it makes staying informed on what your team is doing, what they've accomplished, and any obstacles they are facing much easier for everyone including the manager.
"It is a time-boxed event for the team to synchronize activities and create a plan for the next 24 hours. This is done by inspecting the work since the last meeting and forecasting the work that could be done before the next one." – Scrum.org
Additionally, daily scrum is great for team members because it gives them a place to make everyone aware of their progress. They are essentially saying: "This is what I'm working on, this is what I've done, and this is where I need your help".
Daily standup tools also keep team members focused on their most important tasks and help them get recognition.
When there is a lot of autonomy on a team, and members are left to their own devices, it's difficult as a manager to fully grasp who is working on what project, if they need assistance to progress, and what else still needs to be covered. This is where daily scrum helps most.
Methods For Running Daily Scrum Standups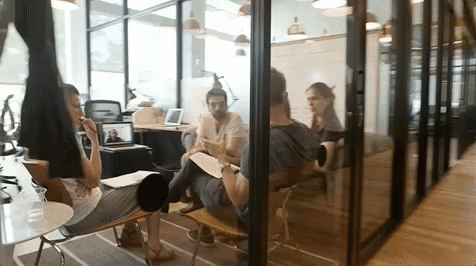 In-Person Scrum
For offices where everyone works on-site a common method of the daily standup actually involves everyone standing up. The team will meet in a conference room, everyone stands (to encourage brevity) and delivers their daily standup, answering the same questions:
What did you accomplish yesterday?
What are you planning on doing today?
Are you facing any obstacles?
Pros:
All scrum is done at the same time
Everyone participates
The team has access to the manager
Beneficial social aspect to sharing your accomplishments with your colleagues in person.
Free!
Cons:
Time-consuming if the team is large
The manager (and anyone mentioned) would need to take notes
Everyone would need to be on-site for this to work
Tool: Notebook
The Rise of Asynchronous Communication in the post-COVID-19 World
More and more businesses have converted to a remote workforce. This has left teams who utilize daily scrum meetings, which are normally held in person, searching for an alternative. One of the largest breakthrough communications apps, Slack, has become the centerfold for asynchronous communication.
Daily Scrum in Slack

With millions of users and the focus on being able to chat with people RIGHT NOW, Slack is the new popular daily standup solution. There are multiple ways to use Slack with your daily standups, and since the program is so easy to use to connect with your entire team, it's easy to turn to this channel to get the results.
Pros:
Teams are already active on Slack
The Slackbot can be used for free to /remind users to submit their daily standups
Team members can share their standups at their leisure
Managers can give quick/easy feedback on submissions
Cons:
Free Slack isn't a great option for keeping and analyzing the data discovered in your standups
The data will eventually be deleted
There are no reports for processing the productivity of your team
You can't enforce people answering the right questions
Submissions get lost in the noise
It's hard to keep track of who has submitted and who hasn't
Tools: Slack, it's Free!
Standup Jack – if you want to hold your standups in Slack but want a few more features like reminders, the ability to invite certain members to submit, and time controls for when standups should be done, Standup Jack might be your tool.
Geekbot – Another option with an administrator dashboard, Geekbot allows for multiple daily standups, flexible schedules, and multiple integrations with tools like Zapier.
Slack Integrations Directory – You can find many other standup tools on Slack's integration directory. Here's the link.
Daily Standup Tools With More
There are several tools on the market for Daily Standups. But choosing one will depend on the features you want in addition to collecting submissions. Look at the benefits of each tool you consider to see how they would work for your company.
Tools:
Jell – We are a Slack Daily Standup tool, but we also have several other features. Jell helps companies track their OKR's (goals) and performance.
You see, daily standups are just a part of building an effective team and culture. It's about focusing on goals, making progress, eliminating obstacles, and celebrating accomplishments.
Jellbot works to collect and share submissions right inside Slack. There is a smartphone app, daily emails sharing all submissions from your team, and 1-on-1 (or other meetings) check-in questionnaires that improve the productivity and effectiveness of your meetings.
 
Submit Asynchronous Daily Standups
Jell simplifies your communication in Slack and MS Teams.
14-day free trial. No credit card required.
Daily Email Standups
When it just feels too cumbersome to reach out to every direct report on your team each day to see how things are going, email could work.
At least a few years ago, this was a common approach. Team leads would ask members to send an email each day to summarize what they had worked on, what they were going to work on, and any issues standing in their way.
Pros:
A much shorter way of getting necessary feedback than doing an in-person, daily meeting.
Email logs keep data on hand to collate information on trends, etc.
Free!
Cons:
Emails pile up quickly
Emails aren't intuitive for data collection and trends
It's hard to keep track of who has submitted their feedback and who hasn't on larger teams
Team members forget to participate
With the introduction of Slack, email has lost a lot of its allure
Some people rarely check or use email for work purposes
Daily Video Standups
For teams that are not in person, another option for daily scrum uses video. Team members get together at the same time to share their answers.
Alex Turnbull, the CEO & Founder of Groove, says it's important for his distributed team to have face-to-face time, so everyone is expected to join their daily video standup regardless of location and time zone.
Pros:
This works for remote or distributed companies
Gives that face-to-face time that a lot of distributed teams are missing
Video makes it easier to understand the context
It's time-efficient for the manager to have everyone in one place at one time
Cons:
Daily time investment is longer
There is no track record of information collected
No easy dashboard of data
More difficult to remember and keep tabs on bigger teams without serious note-taking
Tools: For video, there is a host of tools to use. Google Hangouts, Skype, Zoom, and UberConference. Some of these are free, and most can be used for other meetings in your company, so if they aren't free, the cost has easily been covered another way. In our experience, Zoom is the most reliable for remote video conferences/meetings.
Blossom suggests using a kanban board as a visual component of the daily video or live scrum. This shows the team what's progressing, what's stalled, and what's been completed, and indicates when other projects might begin.
Weekly Team Standups
Some teams run weekly standups. These work the same way but submissions focus on high-level tasks and projects since teams leave other items for task management programs.
Weekly Tools:
15five – Started as a tool for keeping tabs on the satisfaction of your team, 15five offers a similar submission tool though it is focused on getting feedback for satisfaction purposes.
It is built around the idea of bringing managers and team members together to improve relationships, and increase productivity. And it does work with Slack, allowing team leaders to send requests for feedback in Slack, that goes back to a dashboard.
In addition to daily standups, 15five encourages the leader to share and harvest your company's culture with your employees. The goal here is to lower turnover and maximize performance.
Weekdone – For teams that want to offer even more autonomy on their teams, or just find daily standups to be too much can fall back to planning on a weekly schedule. Weekdone is a place to share achievements, weekly plans and progress, and even OKRs.
You can also use Weekdone with a Slack integration, and it imports from some of your favorite project management tools. There are even pulse surveys and regular team check-in surveys.
Distributed/Remote Teams & Daily Standups
Remote or distributed teams tend to rely on standups even more than office teams just because it's so easy to lose that feeling of connection when you don't see and interact with people every day.
Managers and team leads can really stay aware of what their team is working on with quick submissions and they are easily able to report to their own leaders to show productivity and goal tracking.
The number of options available for daily standups may seem overwhelming, but this actually proves how unique teams are, and how important it is for a leader to choose a tool, a process, and a routine that works for everyone involved.
Next, we'll share some of our daily standup tips from years of experience. Because simply choosing your method of standup is just the first step… now we move on to making it successful.
Daily Standup Tips & Suggestions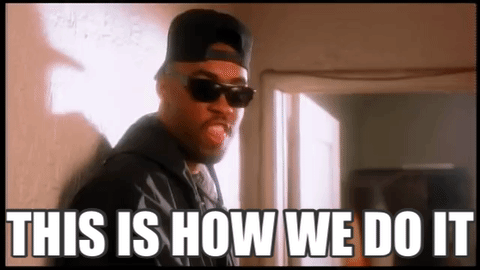 Make Standups An Unquestionable Aspect Of Your Team's Routine
The teams who have most successfully implemented standups are those that make it part of the team's routine and position. The leader makes it a requirement for everyone on the team to spend 1-2 minutes a day making their submission, and reading other submissions, and sets the standard for doing it by submitting one themselves.
Most importantly, the leader follows up with team members who have not submitted answers. Doing this once or twice shows the team how serious the manager is about using standups and solidifies the success of this approach.
Encourage & Give Feedback
Managers who respond to submissions and give feedback show the team they ARE reading them, that they don't just go to a database to be forgotten.
Even better, when doing submissions in Slack, encourage the team to comment on, use emoji reactions, or open threads based on someone's answers. This interaction encourages people to want to make their submissions because they will receive much-needed feedback and encouragement.
Pick a Time for Submissions
Whether you do it in person, on video, or in chat, pick a time to handle submissions. This deadline helps your team be prepared to answer the questions and helps them remember to actually get it done (instead of thinking "I can do it later").
Since in-person and video meetings are scheduled, be sure your team has easy access to information on when and where these meetings are held, and to keep meetings short use these suggestions.
Make Standups Part of the Culture
In Webster's dictionary culture is defined as "the integrated pattern of human knowledge, belief, and behavior that depends upon the capacity for learning and transmitting knowledge to succeeding generations."
It's always easier to make a new process successful by tying it back to company culture. In a 2016 Entrepreneur article, Jeffrey Hayzlett says "The culture is what we do, what we say, the way we behave, the way we treat each other, our products, customers, communities and ourselves."
By tying daily standups back to the culture you can solidify the success of the process and more deeply entrench company culture into the daily flow of communication and progress.
Teams Successfully Holding Daily Scrum
There are countless numbers of teams that have successfully pulled off implementing standups. Here at Jell, we use standups every day to share our successes and progress as a team.
Groovy Daily Scrum Video for a Large Team
Groove, a simple help desk software company, uses scrum standups for their team of 15 remote employees over 9 time zones. They needed to "make an effort to maximize asynchronous collaboration as much as possible."
Their team holds daily scrum through video for 3 reasons: Culture, Productivity, and Alignment. They were careful in planning their daily standups to adjust the process for their own needs (everyone should do this) and took a card from 1-800-Got-Junk's approach. In each of their stand up meetings they cut the everyday questions down to 2:
What is everyone working on? (To keep the team aligned)
Is everyone on track to hit their weekly goal? (To ensure that we can quickly make adjustments if not)
This allows them to quickly run through their meetings and make sure everyone gets value.
***Quick Tip*** For development teams, here is a suggestion for 3 new questions to improve the effectiveness of scrum standups.
Agility Among Spotify Standups
The Agile Team at Spotify uses daily standups for in-person team meetings, and has found success by using a few of the following tips:
Everyone stands up, around the team's kanban board.
Keeping information contained to what has happened since last meeting.
Sharing information that is important for everyone to know.
Knowing who starts and leads the meeting, but keep it down to a formula so people aren't waiting around, ex: Round Robin, Last Arrival First.
Additionally, the team has a time limit of 15 minutes for the entire meeting, and it is usually done to start the day. Having some kind of routine where everyone knows what is going on, and what is expected is important to the success of your daily scrum.
Read more on Martin Fowler's post; It's Not Just Standing Up.
Remote Daily Scrum At Two Software Startups
Buffer and Chargify are known for their remote cultures, and at the very center of each of these companies are daily scrum standups.
Both companies use Zoom for team-only video scrum every workday. Buffer says they need the face-to-face time, and both teams have made great use of the Slack command for quickly starting a Zoom meeting "/zoom" (you must set up the integration in Slack before this command works).
The Most Important Thing About Daily Standups
Get started… your team needs the alignment and foundation that scrum meetings can bring to their jobs. Use these tips to find the tools and methods you like to get started. Over time you'll figure out what needs to adjust to enable your team to get the most out of the daily scrum.
And please, let us know what works for you… we are always looking for tips and suggestions to share with our readers who can learn a lot from your experiences.
Ready to get a taste of standup alignment? Sign up for Jell today and get 2 weeks on us!
Popular Articles