Every team works differently, with their own strengths and weaknesses.
No matter how your team may be set up – there are ways to improve everyone's productivity by becoming more efficient and organized. While
inspiration
always helps, using the
best productivity tools
is a very effective way to reach your goals and deadlines faster.
There are many options out there, from meeting and project management solutions to those that handle workflows, routine tasks, or email management. What they all have in common is the ability to help you and your remote tech team
work smarter, not harder
.
Improve Productivity With Jell
Make the most out of your days.
14-day free trial. No credit card required.
1. Jell
Jell is a highly integrative app that can help with your team's planning, synchronous or asynchronous communication, and goal setting & tracking. You can easily submit asynchronous daily standups, sprint retrospectives, and check-ins for the team or individuals, and track progress along with objectives and key results (OKRs). Teams become more productive and happy with aligned goals that take just a few minutes a day using the tool. Plus, the integration of Jell to the tools you already know and love, like Slack and GitHub, is simple. Jell is definitely one of the best productivity tools for aligning teams – used by companies like Twitter, Uber, Rackspace, and Hootsuite. 
What Can You Do With the Jell Productivity Tool?
With Jell's efficient daily standups, you can:
Track your team's tasks

Have everyone share their progress and challenges

Manage shorter processes and goals over longer time frames
All of this allows you to make solid decisions and have meaningful conversations without the added time of unnecessary meetings. 
Jell Productivity Tool Features
Daily Standups
Using Jell's daily standup feature, you can track the things your team is working on. This makes the big picture easier for all since team members can provide status updates and share successes and problems in real-time. All of this comes with the added bonus of no unnecessary meetings since you'll receive the information you need in one spot, through meaningful conversations to help with decision making.
Customized Check-Ins
Custom check-ins are easy to have if you have an ongoing need for extra information from team members outside of standups, such as individual prep or management updates.
Team Sync
Jell's smooth integrations with tools you already use, like Slack, are a natural workflow fit. For instance, you can partake in standups through Jell's bot without actually leaving Slack, and easily share progress and update your team, all while saving time without more meetings and emails.
Goals and OKRs
You can get your team focused and aligned on the big picture by sharing OKRs with Jell. Daily activities link with longer-term goals, for which progress is easily trackable.
No credit card required.
Pricing
Free trial: 14 days

Starter plan: $4-$5 per user/month

Plus plan: $8-$10 per user/month

Enterprise plan: Available
Get It
:
Jell.com
2. Trello

Trello is a powerful, easy-to-use tool that manages, organizes, and shares information like to-do lists and project management steps and tasks. These things are represented on cards that you move to a Trello board. Cards can also include links, files, and photos. What's nice is that Trello integrates well with a variety of the best productivity tools available, like
Jell
, GitHub, and Slack.
Pricing
Free trial: 14 days
Free plan: N/A
Business Class plan: $10-$12.50 per user/month
Enterprise plan: Available
Get It
:
Trello.com 
3. Slack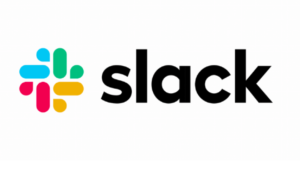 Slack is a large communications platform that's ideal for collaborating effectively with your team and integrating with many project management and productivity tools you're already using or may want to use, such as
Jell
. Centralizing your communication helps everyone stay on track and in sync.
Slack
does this through its channels, external communication tool, and messaging and call features.
Pricing
Free trial: Available on request
Pro plan: $6.67-$8 per user/month
Business+ plan: $12.50-$15 per user/month
Enterprise plan: Available
Get It
:
Slack.com
4. Asana

Asana's project management capabilities help you and your team stay connected and organized. It creates a shared space with multiple, personalized views that bring all of your work together for effective and streamlined collaboration, task completion, and deadline meeting.
Pricing
Free trial: 30 days
Basic plan: Free
Premium plan: $10.99-$13.49 per user/month
Business plan: $24.99-$30.49 per user/month
Enterprise plan: Available
Get It
:
Asana.com
5. Google Workspace

As the original cloud office software suite, Google Workspace (formerly G Suite) offers a wide range of functionality and features. These include custom business email, video and voice conferencing, messaging for teams, shared calendars, cloud storage, word processing, spreadsheets, presentation & survey builders, and collaborative digital whiteboarding. Google Workspace also integrates well with other productivity tools such as
Jell
.
Pricing
Free trial: 14 days
Business Starter plan: $7.80 per user/month
Business Standard plan: $15.60 per user/month
Business Plus plan: $23.40 per user/month
Enterprise plan: Available
Get It
:
Workspace.Google.com
6. LastPass

LastPass saves you and your team time and increases productivity by automatically centralizing each individual's passwords in one place. No need to remember different passwords for different tools – once your password is saved in LastPass, you can log in once and move on with your day. Its password generator creates long, random, and secure passwords to prevent hacking and allow your team to safely and easily share login information.
Pricing
Free trial: 14 days
Teams plan: $5.50 per user/month
Business plan: $8.20 per user/month
Enterprise plan: Available
Get It
:
LastPass.com
7. Right Inbox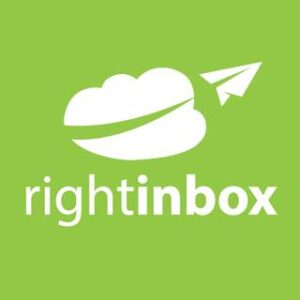 Right Inbox is a Chrome browser extension that makes email management quick and easy. It sets up multiple signatures, delayed sending, email sequences, reminders, merges, and more to help your team be more productive and move on to more important things every day.
Pricing
Free trial: Available
Free plan: For professionals
Yearly plan: $4.95 per user/month for teams
Monthly plan: $6.95 per user for teams
Get It
:
RightInbox.com
8. Microsoft Teams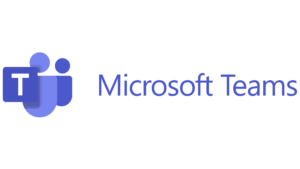 MS Teams offers voice and video calls along with chat functionality to keep your team connected and communicating. You can easily find chat history, videos, and meeting notes to reference, and there are many useful integrations available, including
Jell
, so you can use all the tools you love in one place.
Pricing
Free trial: 1 month
MS Teams plan: Free
Microsoft 365 Business Basic plan: $5 per user/month
Microsoft 365 Business Standard plan: $12.50 per user/month
Enterprise plan: Available
Get It
:
Microsoft.com
9. Monday.com

Monday.com is a robust, centralized hub to ideate, collect, synthesize, and manage your remote tech team's work. It offers over 200 workflows, including project management, sales and CRM, marketing, creative and design, software development, task management, operations, HR and recruitment, and IT.
Pricing
Free trial: 14 days
Individual plan: Free
Basic plan: $11 per user/month
Standard plan: $14 per user/month
Pro plan: $22 per user/month
Enterprise plan: Available
Get it
:
Monday.com
10. StayFocusd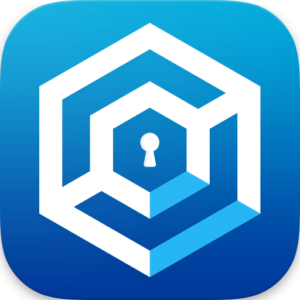 This simple browser extension is great for anyone who gets easily distracted on social media or other websites, to the point that their productivity is impacted. Many people just need a little nudge to stay disciplined and
engaged
. If your remote tech team members self-identify with this (even if they don't admit it out loud), they may be quite grateful for the introduction to the tool. It's easy to set up StayFocusd to block certain websites for specific dates and times – like 9:00 am to 5:00 pm on weekdays, or once a specific time limit has passed.
Pricing:
Free
Get it
:
StayFocusd.com
11. Calendar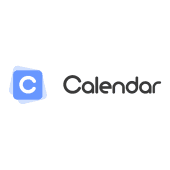 Team members with more than a few daily meetings or scheduled events might feel like they're constantly manually creating, modifying, or canceling appointment information, even across more than one tool. Calendar removes this burden with its AI-enabled technology that understands your schedule and coordinates, books, and manages events and meetings for you, all while syncing across multiple tools to free you up for more important things.
Pricing
Free trial: 14 days
Basic plan: Free
Standard plan: $6-$8 per user/month
Pro plan: $8-$10 per user/month
Get it
:
Calendar.com
No matter how your remote tech team works and what their preferences are, the best productivity tools will make each team member work better and smarter and become more organized and efficient with their time and tasks. The great thing is that most come with free trials, including
Jell
, so you don't have to make a financial commitment until you know what will work for the group as a whole.
Give Jell a try
to see if it's the right solution for you and your team.
14-day free trial. No credit card required.